Buchanan off his game in hometown start
Righty, who grew up in Georgia, exits after four innings against Braves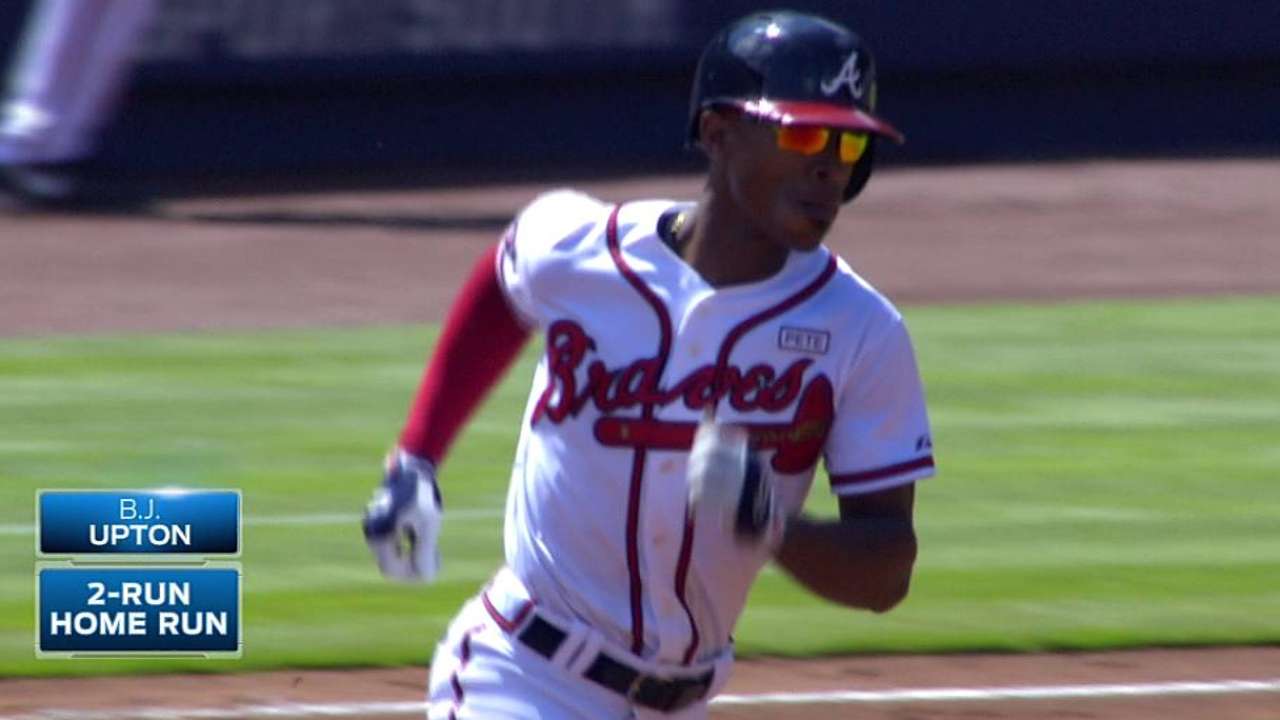 ATLANTA -- Phillies right-hander David Buchanan had hoped for a better homecoming Wednesday.
The Georgia native who grew up a Braves fan pitched in front of family and friends at Turner Field for the first time in a 7-4 loss to the Braves. He allowed three hits, four runs (one earned run), four walks and struck out two in just four innings.
It was his shortest start of the season.
"It's exciting throwing at home where I grew up," said Buchanan, who threw 87 pitches. "But I'm pretty upset I couldn't give them a better performance."
Chase Utley's error in the second inning led to three unearned runs, capped when B.J. Upton crushed an 0-2 fastball to left field for a two-run home run to hand the Braves a 3-1 lead.
"I was trying to come up and in on him," Buchanan said. "I overthrew it and left it over the plate. That's what happens at this level. You can't miss your spots 0-2."
Worth noting
• Ben Revere went 3-for-5 to improve his batting average to .314, which leads the National League. Revere is trying to become the first Phillies hitter to win a batting title since Richie Ashburn in 1958. He hit .350 that season.
• Grady Sizemore went 1-for-3 with a two-run home run. He almost hit a homer in the first inning, but it was caught by Jason Heyward at the wall in right field.
"I thought I hammered it," Sizemore said. "I don't know what happened there. I'm not as strong as I think I am. I feel like I hit them both pretty good. Bad aim on the first one."
Todd Zolecki is a reporter for MLB.com. This story was not subject to the approval of Major League Baseball or its clubs.