Hall of Fame getting items from Phils' no-hitter
Hamels' cap, a game ball and Ryno's lineup card being sent to Cooperstown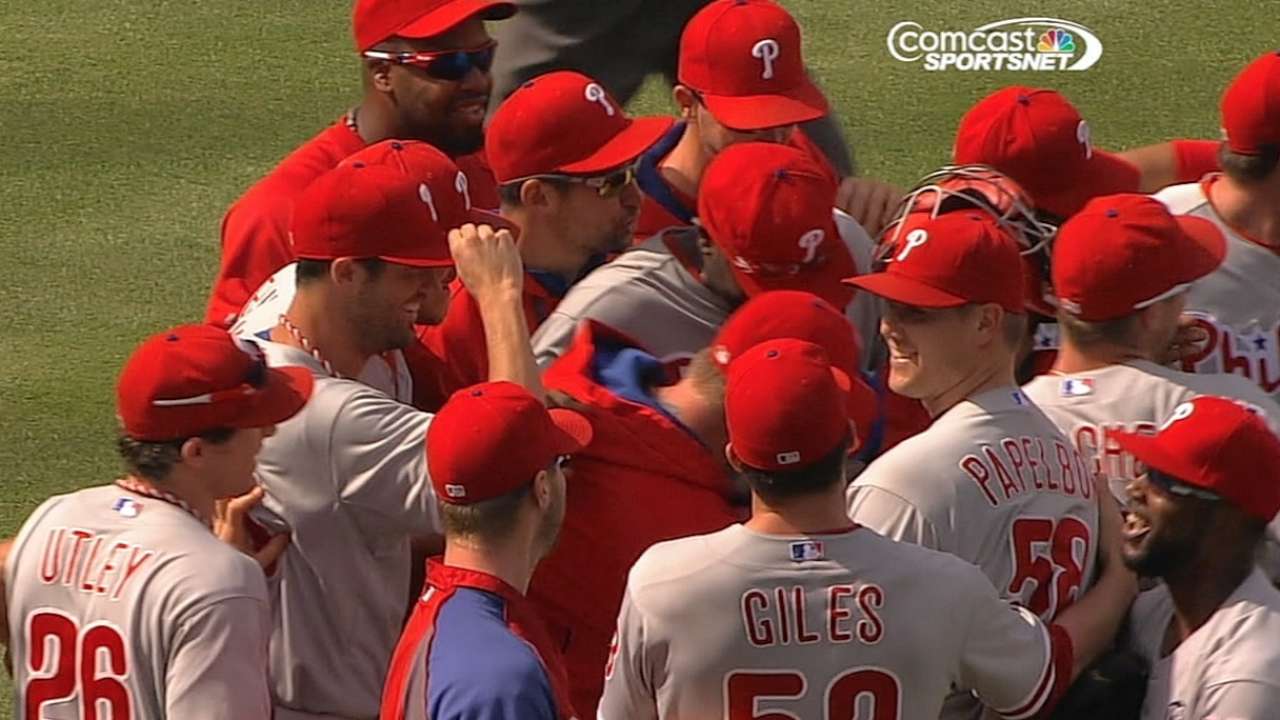 ATLANTA -- The Phillies threw the 12th no-hitter in franchise history on Monday, and the National Baseball Hall of Fame and Museum requested a few mementos from it.
The Phils are sending Cole Hamels' cap, a game ball and a lineup card signed by manager Ryne Sandberg to Cooperstown, N.Y. The Braves also said they will dig up the rubber from the Turner Field pitcher's mound after the season and send it to the Phillies.
Hamels, Jake Diekman, Ken Giles and Jonathan Papelbon combined for the no-hitter, which was the 11th combined no-hitter in baseball history.
Todd Zolecki is a reporter for MLB.com. This story was not subject to the approval of Major League Baseball or its clubs.