Healthy Gonzalez expected to contribute out of 'pen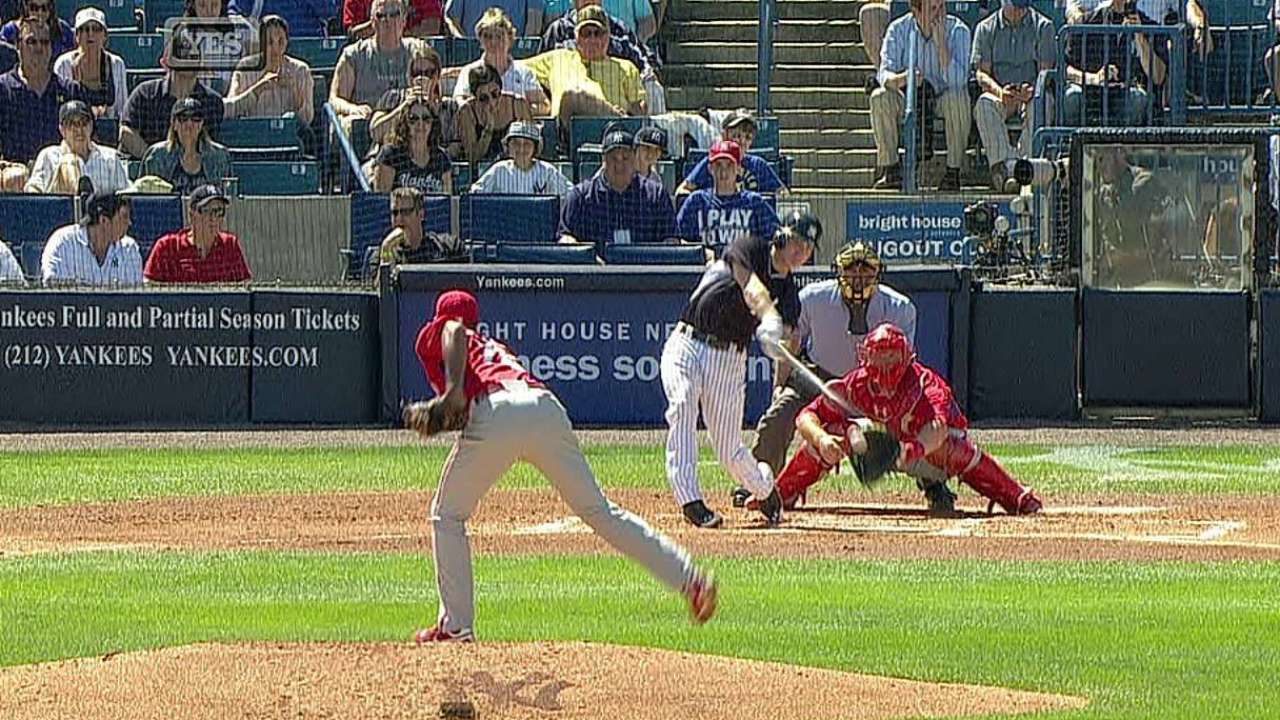 ATLANTA -- Plenty of eyes will be focused this month on infielder Maikel Franco, but another September callup worth watching is right-hander Miguel Alfredo Gonzalez.
Gonzalez signed a three-year, $12 million contract last summer as a starting pitcher, but the Phillies made him a reliever because of health concerns.
"Really, all of his struggles were based on his health," Phillies general manager Ruben Amaro Jr. said. "He's healthy now and has been pitching healthy for the last few months. So this is kind of what we were expecting of the guy right out of the chute.
"He hadn't pitched competitively in a couple of years. He was coming off some issues with his shoulder. He's gotten through them now and seems to be managing them fine. He's been pitching great. He has great stuff."
But could Gonzalez start again, or is he healthy because he is no longer starting? The Phillies said Gonzalez's arm wasn't up to par because of the extended workload as a starter. He hasn't had that issue as a reliever.
"It's still a possibility that he's going to start for us," Amaro said. "We'll talk about it at the end of the year, discuss it with him and go from there. I know that when we signed him, he had great interest in being a starter and a starter only. That may have changed for him, but we will do what's best for the organization. If it's best for us to have him start for us, we will give it a shot. If not, then we won't."
Todd Zolecki is a reporter for MLB.com. This story was not subject to the approval of Major League Baseball or its clubs.