Amaro discusses imminent change after Mayberry deal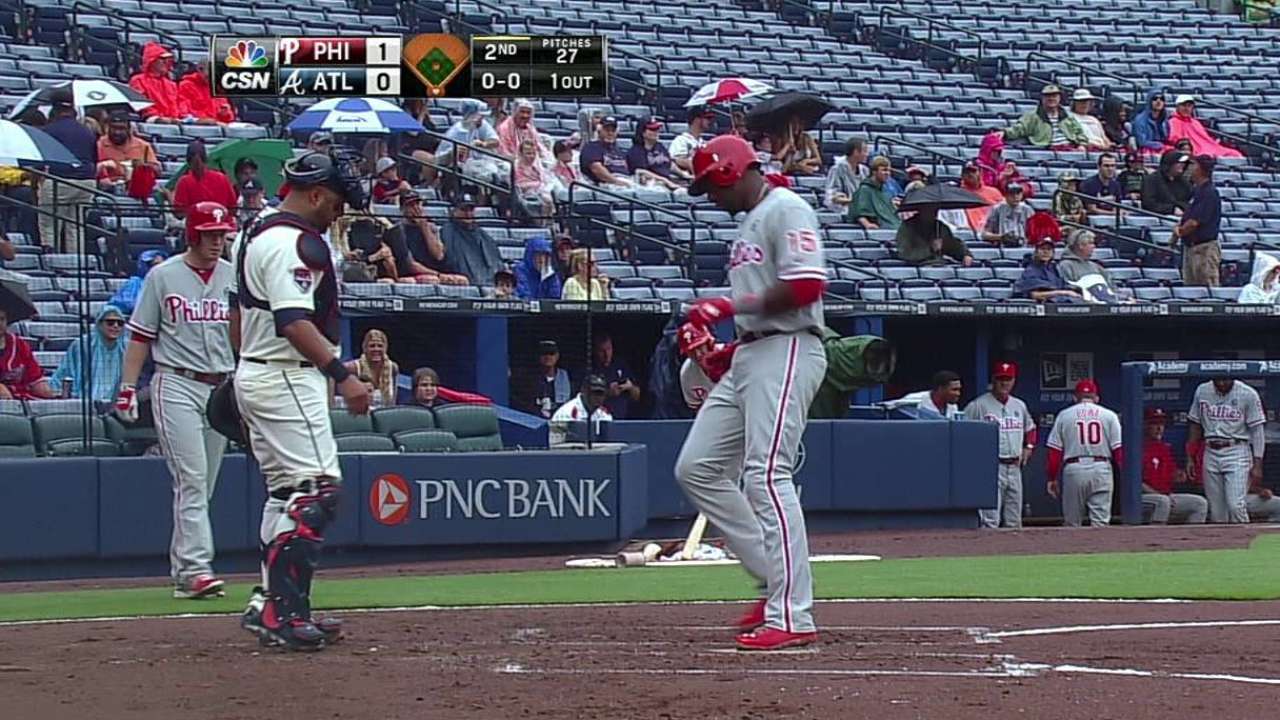 ATLANTA -- Change is coming.
Phillies general manager Ruben Amaro Jr. said Monday there will be more adjustments to the Phillies' roster in the future, following Sunday's trade that sent John Mayberry Jr. to Toronto for Minor League third baseman Gustavo Pierre.
"Not that it's a huge change, but we're going to have to start churning the roster in a way that it's going to have to be improved," Amaro said in the press box at Turner Field.
Does Amaro believe those changes could be significant?
"I do," Amaro said. "I think we need it. I think we need it, because what we have on our roster right now is not working. How much we'll do will depend on what makes sense for us. We're still kind of assessing what we have. But I think it would behoove us to make some changes, because we need to be better."
Amaro declined to say if those changes could extend to staff and management positions, although he said Friday there will be no changes at GM or manager while Pat Gillick serves as interim president.
"I'm not going to get into specifics," Amaro said. "We have to be better."
There is no question the roster does not have enough talent to win, but there also is a staleness in the clubhouse. It might be a good idea to move some players simply to get fresh faces and perspectives in there.
Amaro said that could be a factor when shaping next season's roster.
"There are a lot of factors," Amaro said. "How a player will fit short term and long term for us. What guys bring to the table on and off the field. All those things. Intangibles. We have to assess all those things, and we'll look to improve in all those areas."
But money will make the job difficult. The Phillies are loaded with players with expensive contracts, which the team has been unable to move in the past. They could find the same issues in the offseason.
"We have a lot of ideas where we want to go, but to crystallize those, we'll have to see how things go, particularly when we have a chance to see some of the guys called up here," Amaro said. "We have a lot of decisions to make.
"I think it's a good thing. Change is going to be good in certain ways. Consistency is important too. I think we have a lot to assess, but we have a pretty good idea where we want to go. We just have to start thinking about the execution of those things."
Todd Zolecki is a reporter for MLB.com. This story was not subject to the approval of Major League Baseball or its clubs.