Any Phils trades likely won't come until offseason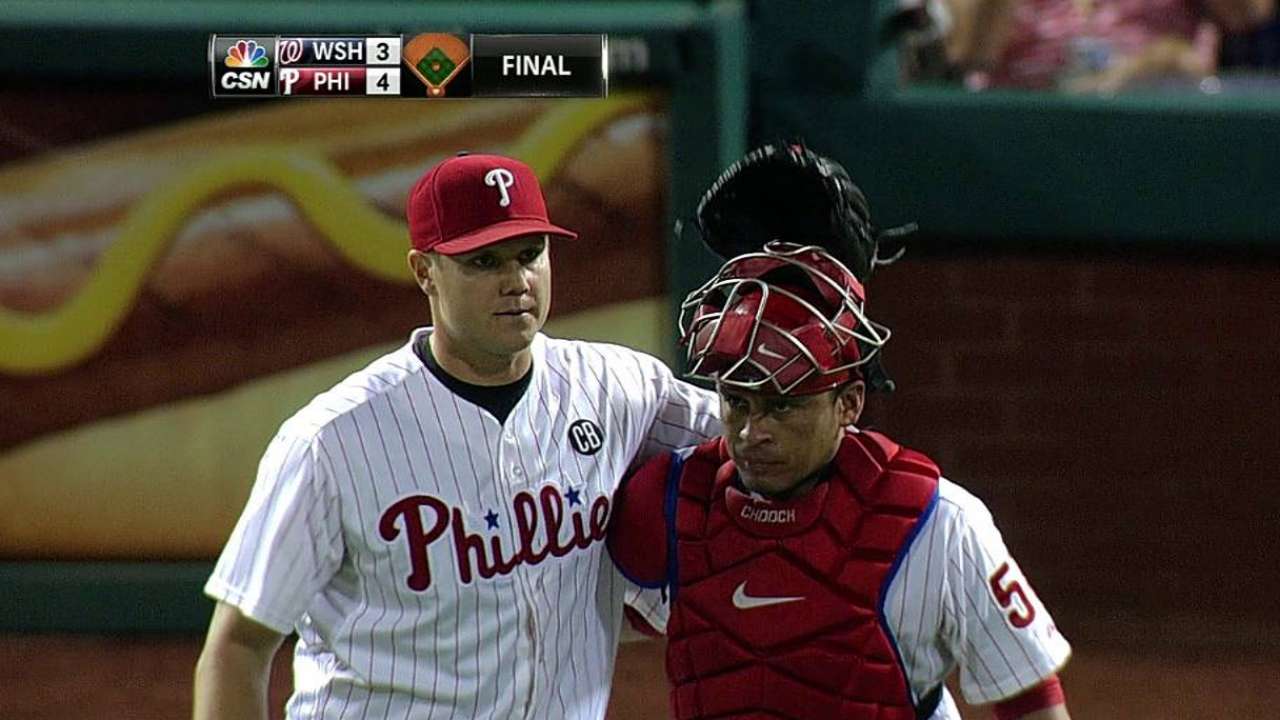 NEW YORK -- If the Phillies plan to rebuild their roster through trades, those deals are likely to come in the offseason.
The Phillies seem unlikely to trade anybody before Sunday's midnight deadline to acquire players eligible for the postseason, unless there is an injury or an unexpected change of heart from an opposing general manager.
Players like A.J. Burnett and Jonathan Papelbon have cleared waivers, which means they are eligible to be traded, but neither are expected to be shipped. Both players have value, but teams are scared of the financial commitment. They also have partial no-trade clauses.
Burnett has a 2015 player option worth at least $10 million. It could be $12.75 million by the end of the season if he makes 32 starts. Papelbon will make $13 million next season, and he has a $13 million club option for '16 that vests based on games finished. It should vest without a problem.
There have been reports Burnett nixed a deal to the Angels because he would not waive his player option, but Burnett told CSNPhilly.com he had never been approached about a deal.
Players like Cole Hamels, Marlon Byrd, Grady Sizemore and possibly Antonio Bastardo have been claimed and pulled back from revocable waivers, which means they are not eligible to be traded until the offseason.
Todd Zolecki is a reporter for MLB.com. This story was not subject to the approval of Major League Baseball or its clubs.