Giles won't close as long as Papelbon is around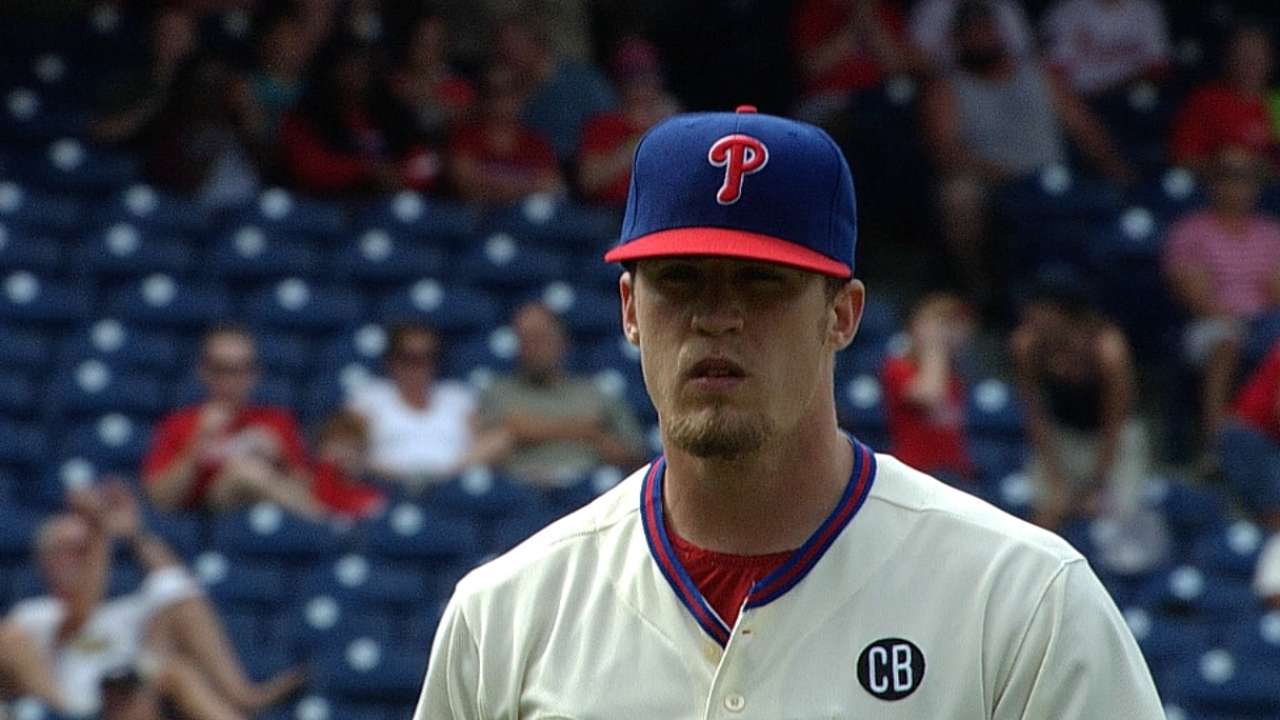 PHILADELPHIA -- While many people talk about Ken Giles as the Phillies' closer in waiting, manager Ryne Sandberg said he'll still be waiting a while as long as Jonathan Papelbon is here and available to pitch. The Phillies have no plans to run Giles out into some save situations in September.
"Papelbon is our closer," Sandberg said. "I don't think it would be a problem; I have confidence in Kenny. But we haven't even talked about that."
Giles had a 1.42 ERA and 44 strikeouts in 31 2/3 innings entering Tuesday. Even if Papelbon wasn't available due to his workload, it's not a lock that Giles would have the ninth in a save situation.
"We have a couple choices," Sandberg said. "It would depend on the scenario. Jake Diekman has done it. There would be a choice there."
Kevin Roberts is a contributor to MLB.com. This story was not subject to the approval of Major League Baseball or its clubs.