Quinn among Phillies prospects headed to AFL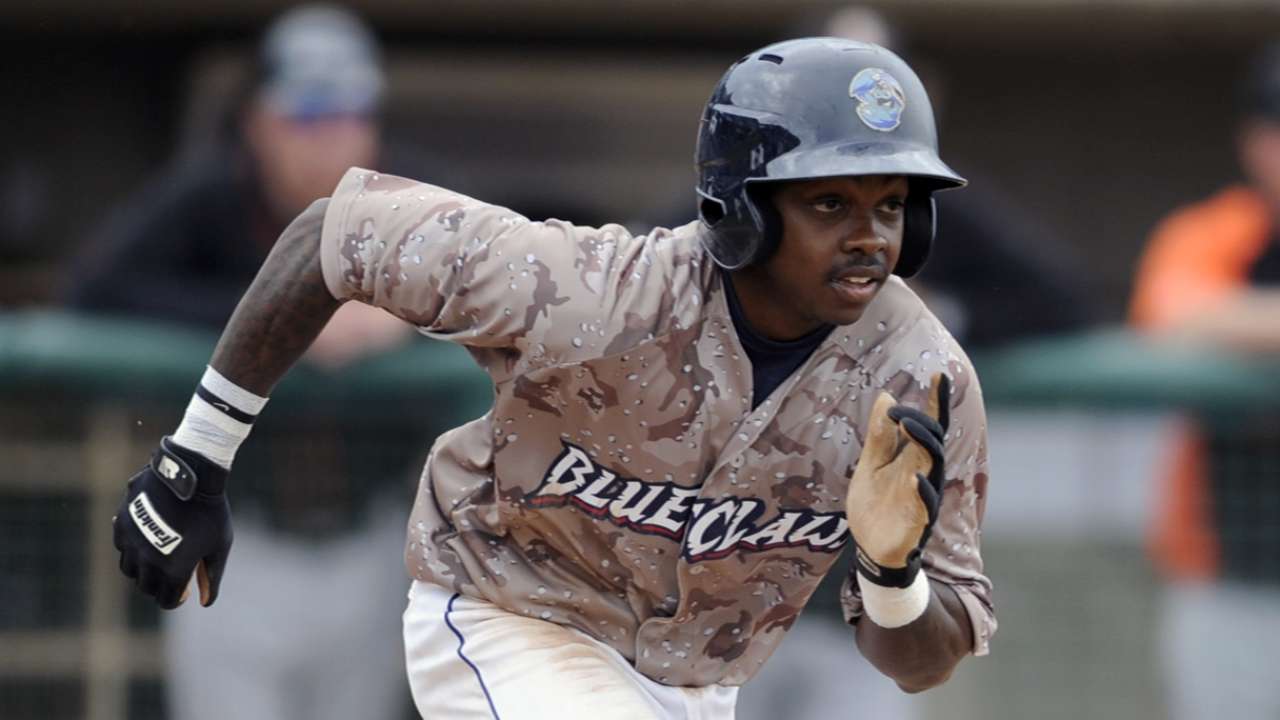 PHILADELPHIA -- Pitchers Colton Murray, Ryan O'Sullivan, Ethan Stewart and Nefi Ogando will be pitching for Scottsdale in the Arizona Fall League. Catcher Logan Moore and outfielder Roman Quinn will also be in Scottsdale. The Phillies have one more open spot for the AFL that is still to be determined.
Murray is 1-5 with a 2.30 ERA at Double-A Reading, after he posted a 2-2 record with a 2.04 ERA at Class A Advanced Clearwater. He's held opposing hitters to a .207 batting average and struck out 74 in 72 1/3 innings combined between the two levels.
O'Sullivan is 5-8 with a 4.23 ERA at Reading, making 35 appearances (10 starts), and Stewart is 5-7 with a 4.88 ERA at Clearwater in 26 games (16 starts). Ogando was 5-1 with a 6.62 ERA and five saves at Reading.
Moore is hitting .213 with three homers at Reading after hitting .238 in 32 games at Clearwater. Quinn, the Phillies' No. 5 prospect, is hitting .252 with 30 stolen bases as a center fielder at Clearwater.
"As bad a season as it's been in terms of wins and losses, I'm very happy with a couple guys in Clearwater," Phillies director of player development Joe Jordan said. "Quinn has gotten healthy, and he's developed as a player so much. He hasn't lost anything foot-speed-wise after rupturing his Achilles, and for me, he's going to be an impact player. He gets better and better in center field every day. We're very excited about him.
"He's grown on the bases as far as his willingness to let it go -- where he's saying, 'I'm taking this bag and everybody in the ballpark knows it.'"
Kevin Roberts is a contributor to MLB.com. This story was not subject to the approval of Major League Baseball or its clubs.