Adams focused on finishing season healthy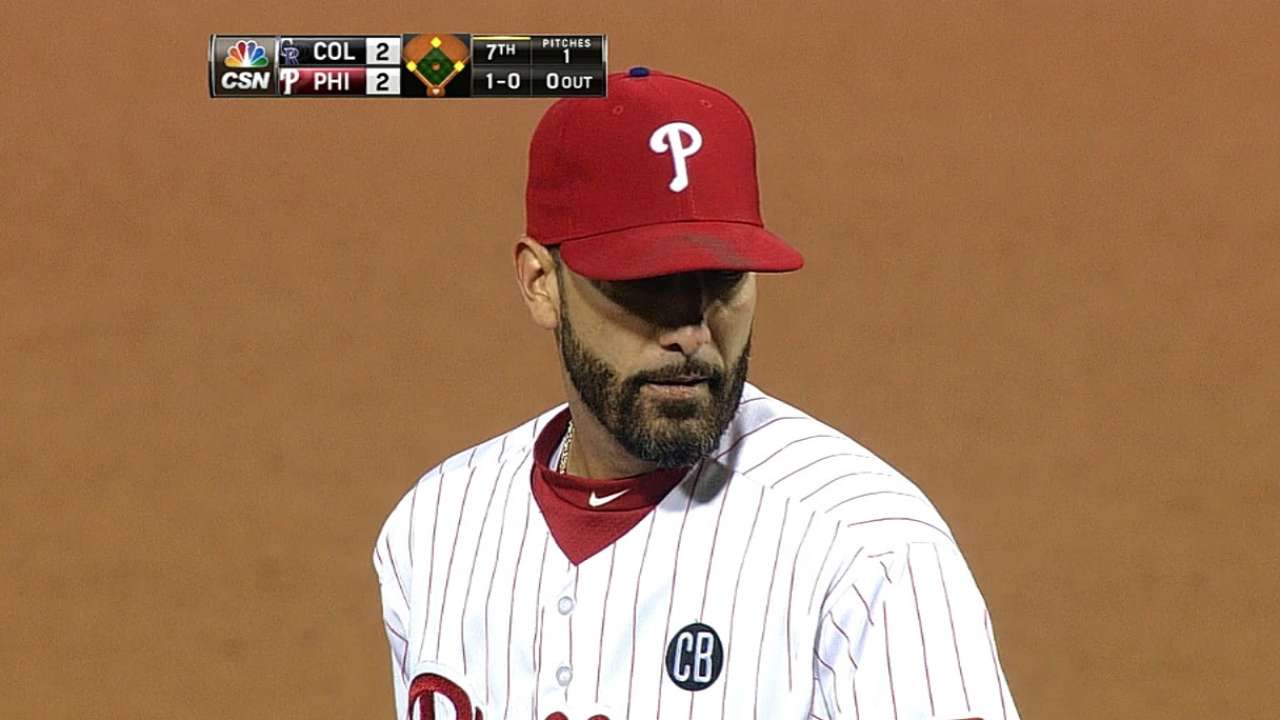 PHILADELPHIA -- Injured Phillies reliever Mike Adams just wants to finish the season healthy and on a mound in the Majors. He says it's the most important thing for his career right now.
Adams is on the disabled list for the second time this season, the result of inflammation in his right rotator cuff. He's set to begin a Minor League rehab assignment on Tuesday with Triple-A Lehigh Valley. Adams has been limited to 19 appearances this season but is optimistic he can pitch for the Phillies in September.
"Hopefully, I can continue on the same path with everything and hopefully it all holds up," said Adams, who estimated he had only 20 percent off his rotator cuff still intact. "There's still a month left. It's a long month."
Adams had been working out in Clearwater, Fla., where he threw two live batting practice sessions and four bullpen sessions. During that time, he changed his mechanics to take some stress off his shoulder, shortening his delivery and staying more in line with the catcher.
"I can tell my shoulder is getting stronger and stronger every time I get on a mound," he said.
Adams is in the final year of a two-year, $12 million contract. He has pitched just 42 innings over the past two seasons, including 17 innings this year.
"When I signed here two years ago, I expected a lot more than what I've done," Adams said. "There's probably nobody more disappointed about that whole situation than myself. I didn't want to steal money, and that's exactly what happened. So right now, the most important thing is to try and stay healthy and finish this next month."
Austin Laymance is a reporter for MLB.com. Follow him on Twitter at @jalaymance. This story was not subject to the approval of Major League Baseball or its clubs.