Phils lose bid for Castillo, looking at Sizemore
Former All-Star has been productive since signing Minors deal in June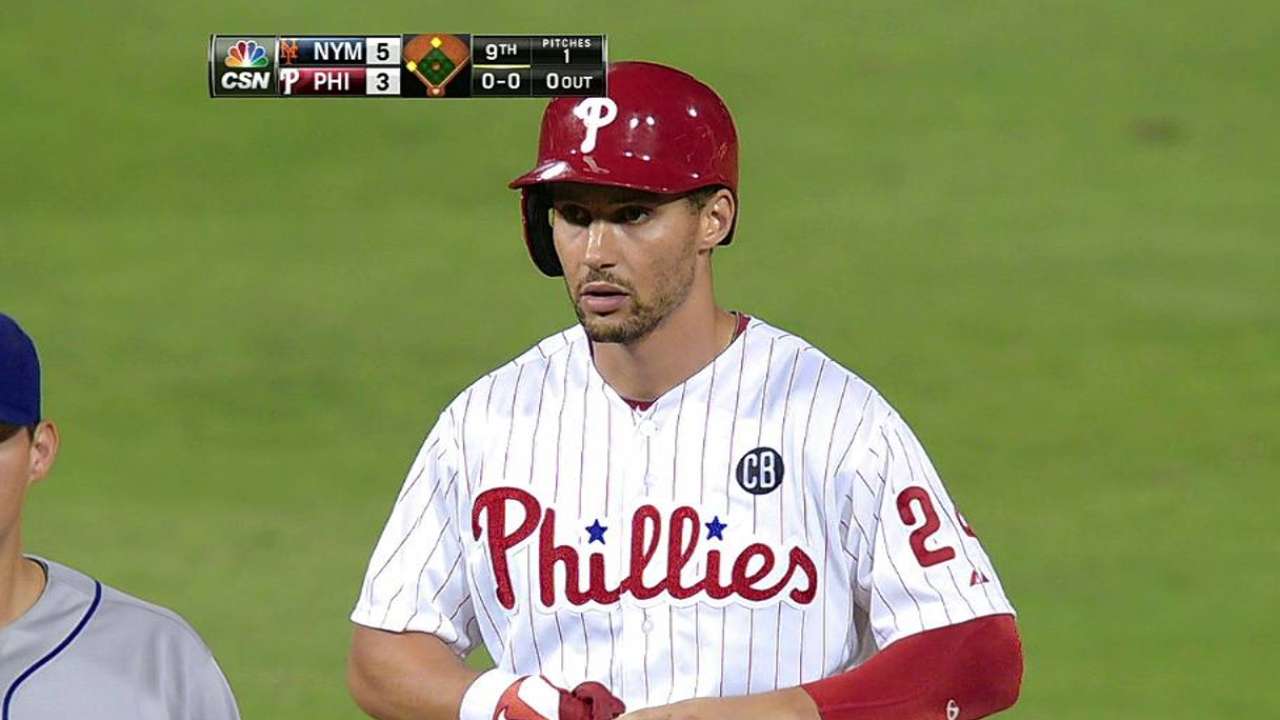 PHILADELPHIA -- Remove Cuban outfielder Rusney Castillo from the list of potential upgrades for the Phillies' offense -- but keep Grady Sizemore's name on it.
The Phils lost the bidding war for Castillo, who is reportedly close to finalizing a deal with the Red Sox worth more than $72 million. It's not a complete surprise, though. While the Phillies were among a handful of teams to hold a private workout for Castillo, they were not expected to sign him.
"I know that he was looked at," manager Ryne Sandberg said before Friday's game against the Cardinals. "I'm not sure how aggressive we were on him. I just found out that he signed."
General manager Ruben Amaro Jr. said last week the club needs to make serious upgrades to its offense. The Phils could be aggressive with other international free agents in the coming months, including Cuban outfielder Yasmani Tomas, a 23-year-old power hitter.
The Phillies are also interested in bringing back Sizemore. The former All-Star has produced since joining the organization in June on a Minor League deal. In 33 games with the Phils entering Friday, Sizemore had a .301 average and .767 OPS, which ranks ahead of fellow outfielders Domonic Brown and Ben Revere.
Sizemore, 32, has been limited by injuries in recent years and management is not convinced that he can be an everyday player. Still, Sandberg said he likes Sizemore's approach at the plate and his experience.
"I think that he would be considered for next year," Sandberg said. "He gives a professional at-bat, even in a pinch-hit [situation]. It looks like he can get a little bit more flexible with his running on an everyday type of basis. He's a baseball player, he knows how to play the game and he shows that."
Austin Laymance is a reporter for MLB.com. Follow him on Twitter at @jalaymance. Erik Bacharach is an associate reporter for MLB.com. This story was not subject to the approval of Major League Baseball or its clubs.