Taney Little Leaguers have fans in Phillies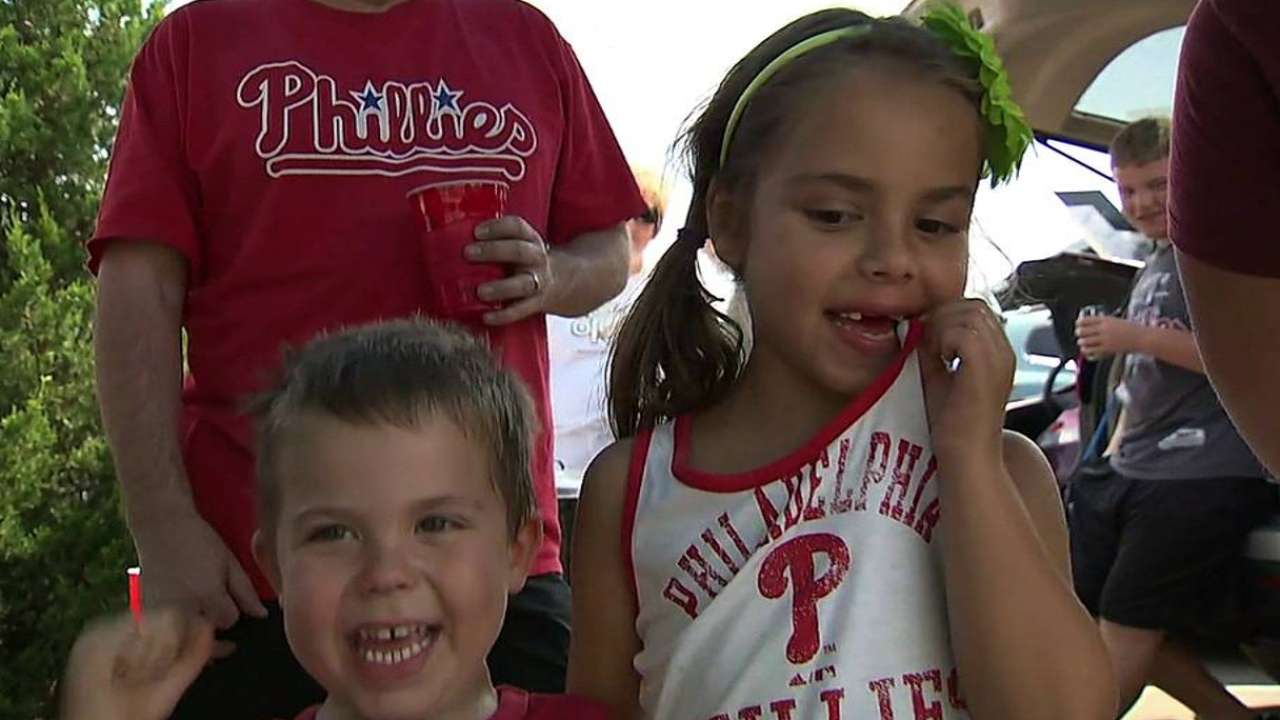 PHILADELPHIA -- Manager Ryne Sandberg entered the Phillies' media room Wednesday afternoon at Citizens Bank Park wearing an unfamiliar blue T-shirt and blue cap.
"Well, obviously a big day here in Philadelphia," Sandberg explained following the Phillies' 4-3 victory over the Mariners.
Sandberg was representing the Taney Little League team from the Graduate Hospital neighborhood in Philadelphia. It was scheduled to play Las Vegas on Wednesday night in the Little League World Series in Williamsport, Pa.
A thirteen-year-old girl, Mo'ne Davis, who appeared on the latest cover of Sports Illustrated, was scheduled to pitch.
"I feel like we did our part winning Game 1 here," Sandberg said. "A big game tonight for Taney. We're all pulling for them."
The Phillies hung a Taney T-shirt in their dugout during the game, another sign of support for a team that has caught nationwide attention.
"It was the team's idea to put something up," Sandberg said. "It's fun. We all enjoy the games. We all played Little League, so we can relate. It's back to the basics of baseball and having fun and jumping around and doing all the things that they do. So to have somebody to cheer for and pull for, that doesn't happen every year. We have somebody to pull for, so I know that we're all going to be watching tonight."
Todd Zolecki is a reporter for MLB.com. This story was not subject to the approval of Major League Baseball or its clubs.