Phils president: GM Amaro 'not on the hot seat'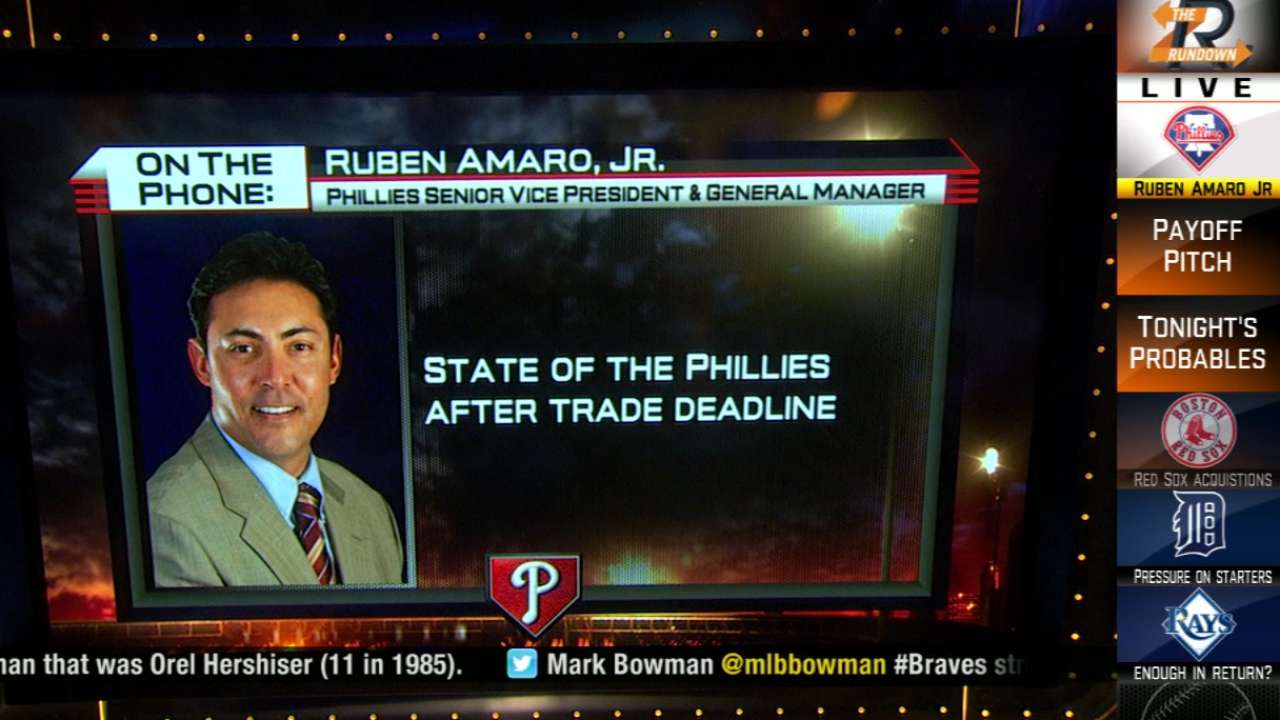 PHILADELPHIA -- The Phillies might have the third-highest payroll in baseball, but they are going to miss the postseason for the third consecutive year.
But Phillies president David Montgomery's support for general manager Ruben Amaro Jr. has not wavered publicly, including Tuesday at the organization's Baseball 101 Clinic and Luncheon for Women at Citizens Bank Park.
"Ruben is not on the hot seat," he told a large group of Phillies fans during a question-and-answer session.
The comment hit Twitter shortly thereafter. Montgomery could not be reached later for further comment.
Montgomery has continually supported Amaro, despite nearly constant criticism from outside the organization. He told MLB.com in February, "I think we have somebody whose experience working under two general managers served him well and positioned him to be very effective at his job. We -- we -- need to do better."
He told The Philadelphia Inquirer in June, "I think we have pretty good people doing these jobs. We saw, over a long period, pretty good success with this group of people. Obviously, Ruben is part of that group."
Todd Zolecki is a reporter for MLB.com. Erik Bacharach is an associate reporter for MLB.com. Greg Johns is a reporter for MLB.com. This story was not subject to the approval of Major League Baseball or its clubs.