Ruf looking to prove worth as everyday option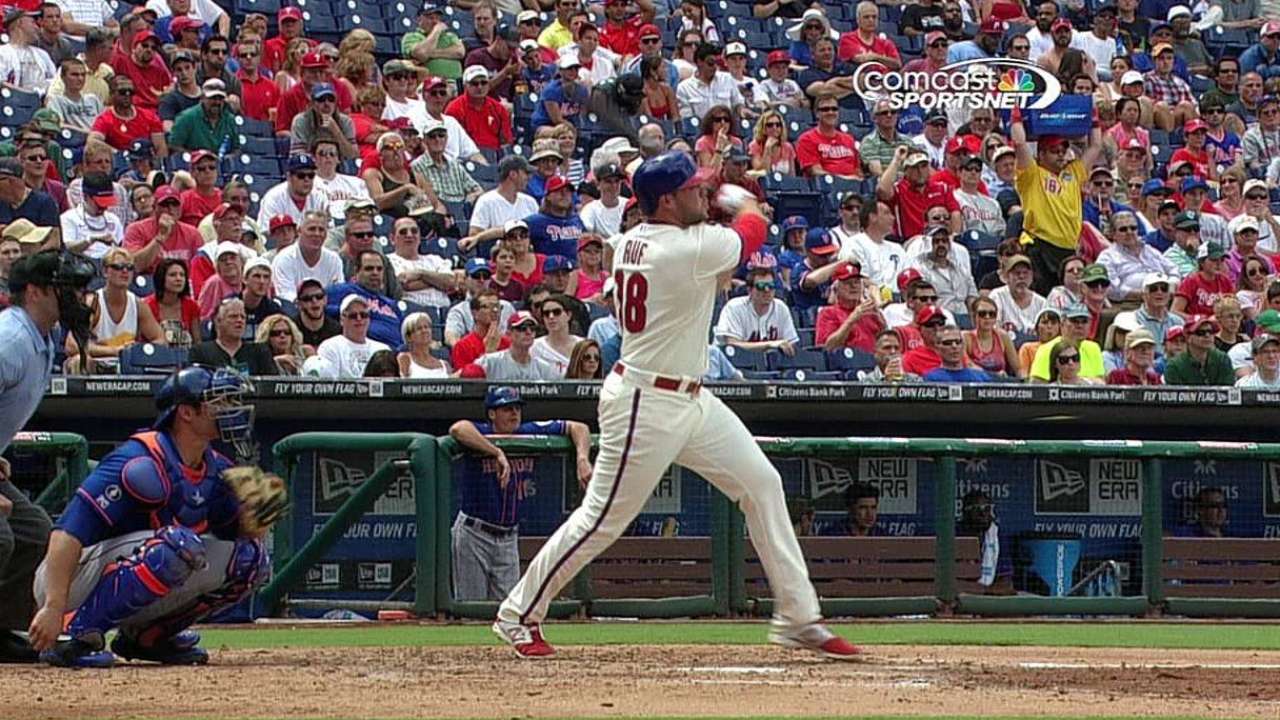 PHILADELPHIA -- Right-handed-hitting Darin Ruf continues to make strides at the plate, but it hasn't translated into more than a platoon and pinch-hit role for the 28-year-old.
Phillies manager Ryne Sandberg has continuously reiterated that the Phillies lineup will be dictated by matchups, but going forward, the question still remains: Can Ruf be an everyday player?
"I think that's all a part of the evaluation right now. It's hard to say," Sandberg said. "With the team now, the way it has the left-handed bats in the lineup, going forward, I think a right-handed bat like his really doing well and dominating the left-handed pitching. ... It's a good start for him. Whether that can be expanded on remains to be seen.
"There's an opportunity there, no question about it."
It took some time for Ruf to get into a groove after a left wrist fracture hampered his progress in June. Since being recalled on July 22 until Aug. 10, Ruf hit .143 in 12 games, including six starts. But in his four scattered starts since, he's hit .583 with two doubles and a homer, raising his season average 127 points to .256.
Ruf is 84-for-327 (.257) for his career in the Majors, and 36 of those hits have gone for extra bases.
Todd Zolecki is a reporter for MLB.com. Erik Bacharach is an associate reporter for MLB.com. Greg Johns is a reporter for MLB.com. This story was not subject to the approval of Major League Baseball or its clubs.