Blanco goes deep as Rollins gets break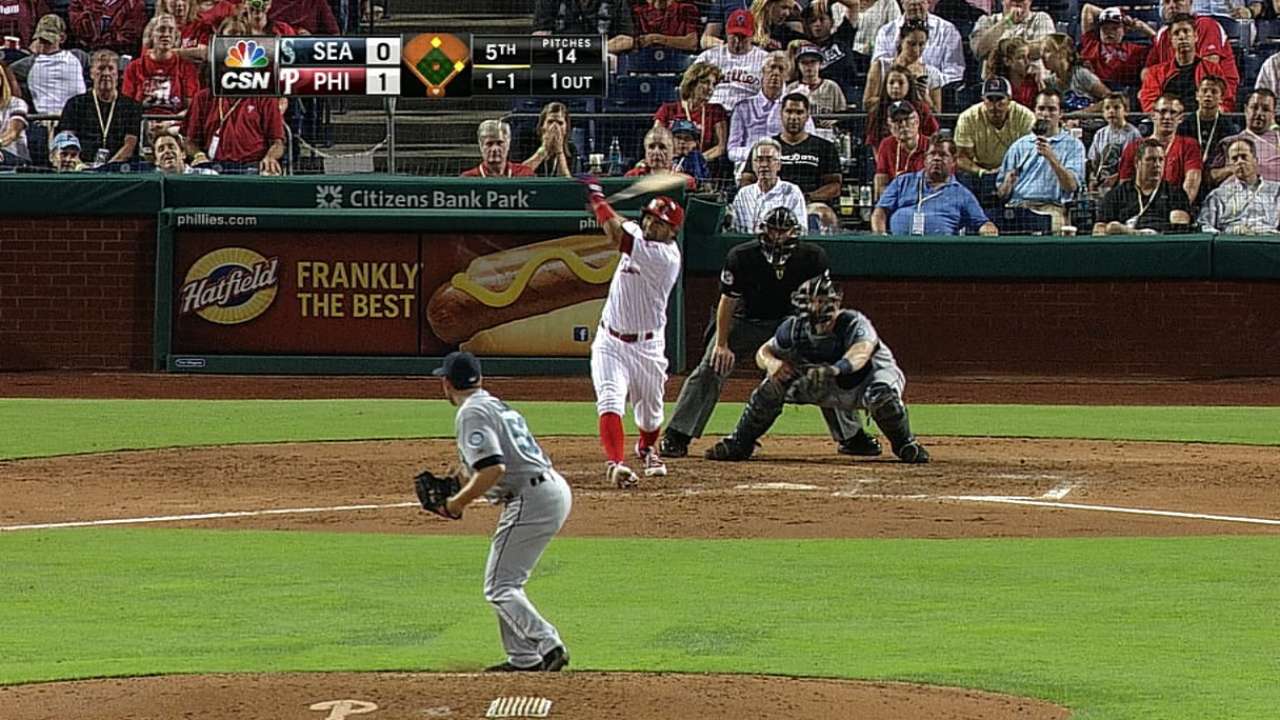 PHILADELPHIA -- Phillies manager Ryne Sandberg felt he needed to give Jimmy Rollins "a little break" on Monday, so the shortstop did not play in a 4-1 victory over the Mariners at Citizens Bank Park.
Rollins, 35, has started 115 games this season. Only Marlon Byrd (119) and Chase Utley (116) have more starts for the Phils. Entering Monday, Rollins had started 16 straight games and 34 of the last 35. Rollins went 3-for-18 (.167) during last week's road trip and was hitless in his final nine at-bats.
"He's got a pretty good streak of games," Sandberg said. "Give him a little day to regroup and get his feet underneath him."
Andres Blanco started at shortstop and made an impact with a three-run home run in the fifth inning that gave the Phillies a 4-0 lead. It was Blanco's first homer since July 1, 2011.
Catcher Carlos Ruiz filled in for Rollins in the No. 2 hole in the order and drew three walks.
Austin Laymance is a reporter for MLB.com. Follow him on Twitter at @jalaymance. This story was not subject to the approval of Major League Baseball or its clubs.