Kendrick expresses regret for storming off field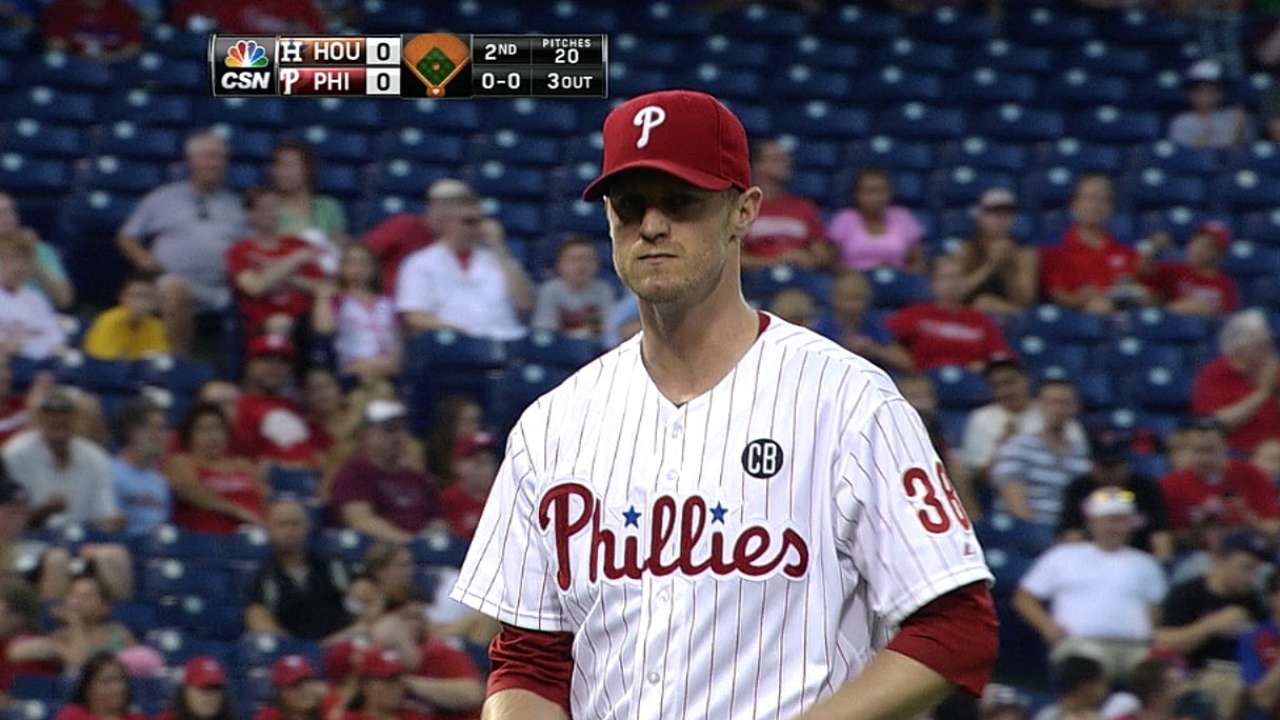 SAN FRANCISCO -- Phillies right-hander Kyle Kendrick apologized to Ryne Sandberg early Sunday morning at AT&T Park for almost leaving the mound before his manager arrived during a pitching change in the sixth inning Saturday.
Kendrick stormed off the field and immediately into the Phillies clubhouse.
"I didn't want to come out of the game," Kendrick said. "I wasn't trying to show up Ryno or nothing. I didn't try to. That wasn't my intention. I was just upset. I wanted to get where nobody could see me as quickly as possible."
He also said he wasn't upset at teammates Chase Utley and Ryan Howard for letting a routine popup fall between them, which sparked an ugly inning in which the Phillies blew a four-run lead in a 6-5 loss.
"I didn't handle it right," Kendrick said. "That wasn't very professional of me."
Kendrick is 5-11 with a 4.90 ERA, which is the third-highest ERA out of 94 qualifying pitchers in baseball. He is a free agent after the season.
"Everything has just kind of been building up," Kendrick said. "It's been a tough year for us as a team and me personally. You've still got to keep fighting. But little stuff irritates you. ... When I'm pitching I don't really think about [free agency]. When I'm out there, I'm just focused on one pitch at a time. When I'm out there, no. It's definitely not on my mind. Maybe in between starts I think about it because -- shoot, I'm human. I have a family to provide for. I have two kids. So I think, where am I going to be? All that stuff."
Asked if he thinks he will be back with the Phillies, Kendrick said, "I don't know. I want to go where whoever wants me. That's where I want to go. If it's here, great. If they want me. You want to go somewhere where you're wanted. We'll see. I don't know."
Todd Zolecki is a reporter for MLB.com. This story was not subject to the approval of Major League Baseball or its clubs.