Phillies could have interest in retaining Sizemore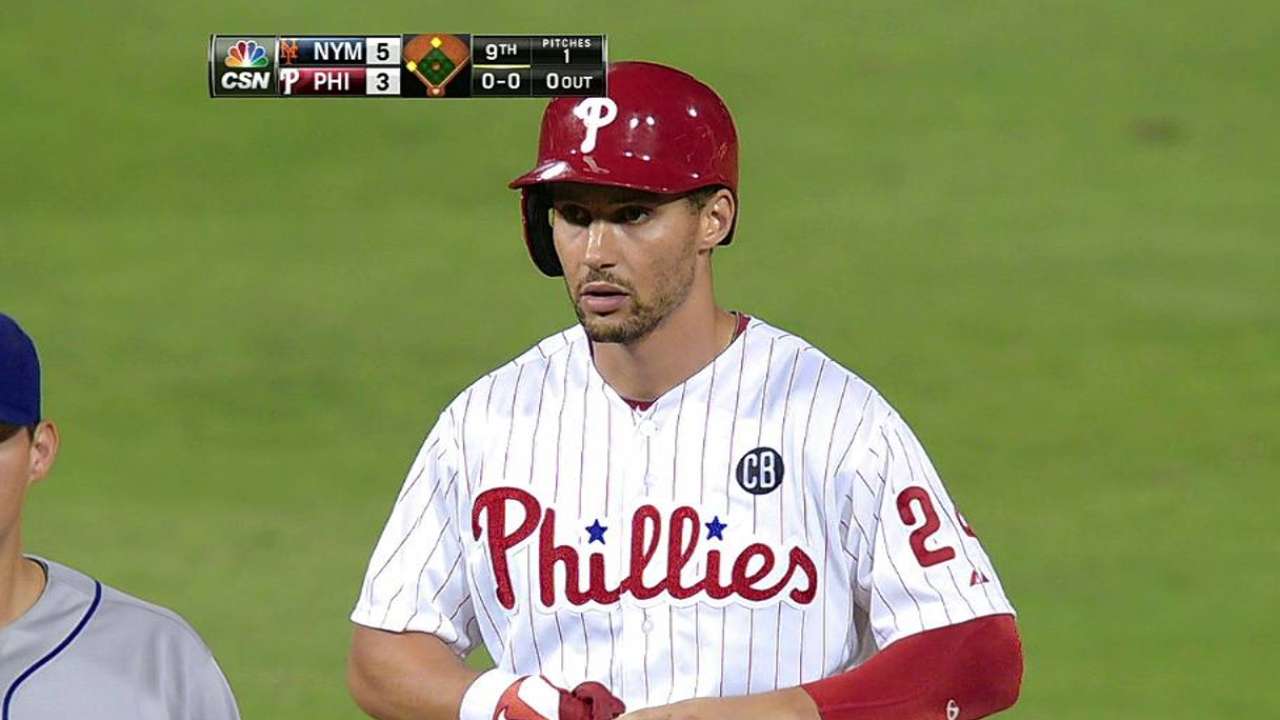 SAN FRANCISCO -- The Phillies signed Grady Sizemore to a Minor League contract June 24, when they stood a more palatable six games under .500.
Entering Friday, he had hit .309 with seven doubles, one triple, one home run, seven RBIs and a .786 OPS (on-base plus slugging percentage) in 27 games since he joined the big league team in July. He has played well, maybe better than expected since the Red Sox released him in June, when he had a .612 OPS in 52 games.
But does he have a future in the organization? Sizemore is 32 with multiple injuries on his medical report. He also is a free agent after the season. If he continues to play well, would the Phillies invest in him? He has outperformed Domonic Brown (.615 OPS) and Ben Revere (.692 OPS) to this point, but does the front office view him as a part of a retooling or rebuilding effort?
"Yeah, very possible," Phillies general manager Ruben Amaro Jr. said recently. "He's played well enough to certainly be in consideration for 2015 and beyond. But again that's one of those questions we'll continue to assess. What we do with our outfield will be one of those questions, and he could very well be a part of it."
Of course, Sizemore could be traded before the Aug. 31 waiver Trade Deadline. He might not bring much in return, but he could net the Phillies a prospect of some stature in their retooling efforts for next season and beyond.
Todd Zolecki is a reporter for MLB.com. This story was not subject to the approval of Major League Baseball or its clubs.