Mayberry still dealing with sore left wrist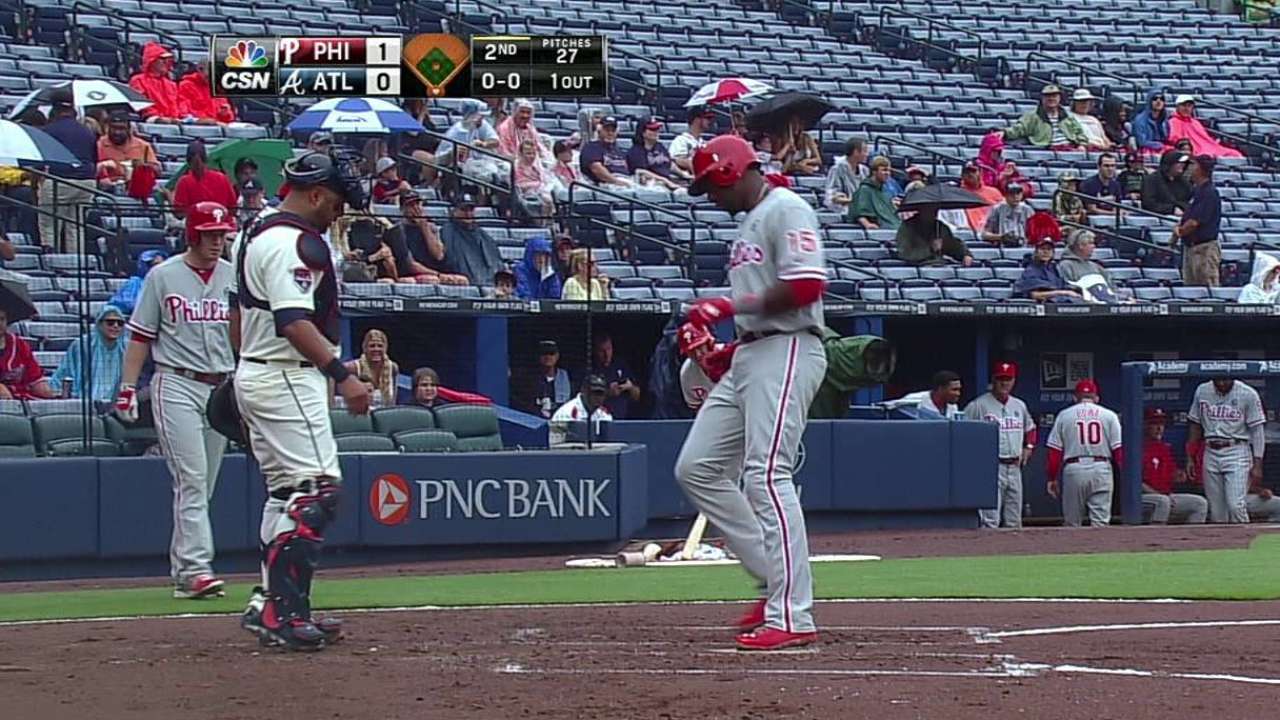 SAN FRANCISCO -- Phillies outfielder John Mayberry Jr. is getting a little closer to rejoining the team.
He has been on the 15-day disabled list since July 21 with inflammation in his left wrist. But Phillies manager Ryne Sandberg also said Mayberry "keeps getting slowed up a little bit" following his workouts.
"Kind of a holding pattern," he said. "It's a tolerance thing. But at some point he'll get two or three or four games [in the Minor Leagues] whenever he feels like he gets to that point."
There is no rush with a crowded outfield that includes Marlon Byrd, Ben Revere, Grady Sizemore, Domonic Brown and Darin Ruf. Rosters expand Sept. 1.
Todd Zolecki is a reporter for MLB.com. This story was not subject to the approval of Major League Baseball or its clubs.