Phillies trying to determine Ruf's ceiling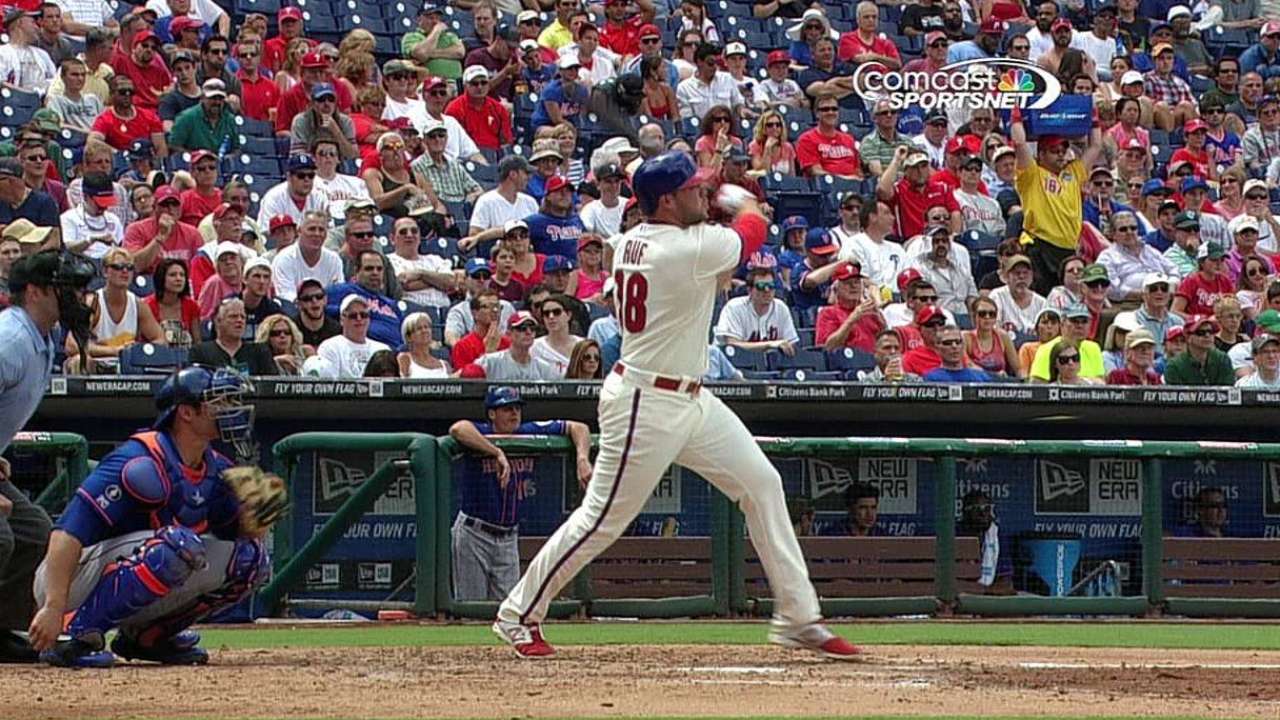 SAN FRANCISCO -- Darin Ruf found himself back in the Phillies lineup Friday against Giants left-hander Madison Bumgarner.
Ruf, who started in left field, has been in lineup purgatory lately. The Phillies say the need to see more of Ruf, but he hasn't played much as the organization says it is trying to win as many games as possible. So how do the Phillies look at Ruf? What exactly is Ruf's ceiling as a player?
"That's all part of the question mark," Phillies manager Ryne Sandberg said. "It's really hard to tell. He hasn't had a chance to do it every day. He hasn't had a chance for 600 at-bats, to play a position. He's been a little bit puzzling -- and that's some of the reason to give him at-bats against lefties -- to see if that could be something like being a big bat against a left-handed pitcher. That's a spot on the team, a pinch-hitter like that."
Todd Zolecki is a reporter for MLB.com. This story was not subject to the approval of Major League Baseball or its clubs.