Amaro: Franco a possible September callup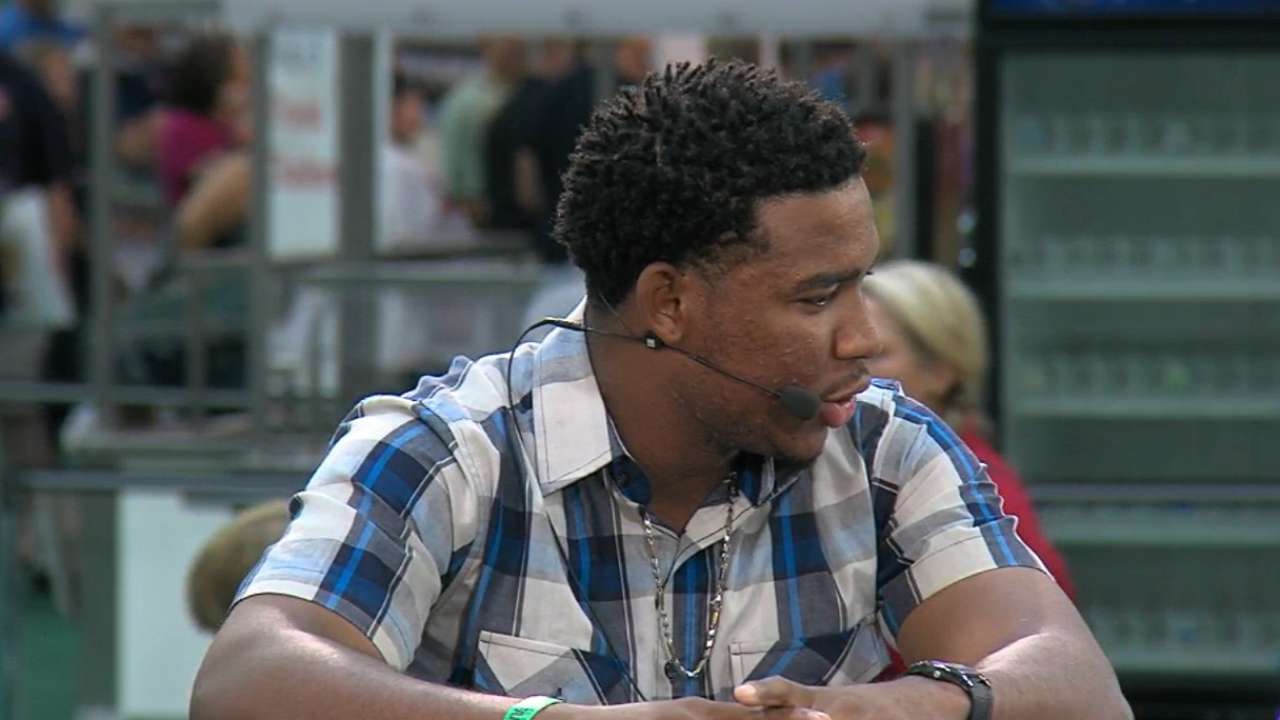 PHILADELPHIA -- The Phillies already have had more than a few discussions about September callups.
The most notable name is Triple-A Lehigh Valley third baseman Maikel Franco, who has been hitting the ball well after struggling early this season. The Phillies' No. 3 prospect is hitting .338 with 11 doubles, two triples, five home runs, 28 RBIs and a .924 OPS in 33 games since June.
"Possibly," Phillies general manager Ruben Amaro Jr. said, when asked if Franco could be called up. "We'll probably have about five or six guys. I'm not really sure how many, but we're kicking some names around."
Other candidates include infielders Freddy Galvis and Cesar Hernandez and catcher Cameron Rupp.
Amaro said last week that Double-A Reading right-hander Aaron Nola is an "improbable" callup because of the innings he has thrown this year with LSU and in the Minor Leagues.
"As far as his makeup is concerned, I don't think it would be an issue," Amaro said. "I just don't know if that's the right thing to do for the player, health-wise. He's never really pitched in a summer. Our history on him is such that when he finishes his college season, he shuts it down, which is great, as far as we're concerned. We have to be cognizant of that and not put him on a load that he's not prepared to handle."
Nola has been impressive through seven Minor League starts, and he was drafted as the most Major League-ready pitcher in the Draft. Could he be a candidate to make the Phillies' rotation out of Spring Training? The Phillies figure to have at least one vacancy.
Cole Hamels and Cliff Lee are signed through next season, although there is no guarantee Lee will be healthy. A.J. Burnett has a player option, although it is unclear if he will pick it up or retire. David Buchanan has replaced Roberto Hernandez's spot in the rotation, while Kyle Kendrick is a free agent.
"Likely not," Amaro about Nola's chances to compete for a job next spring. "I think he needs some more time."
But that could change depending how the roster is constructed in the offseason.
Todd Zolecki is a reporter for MLB.com. This story was not subject to the approval of Major League Baseball or its clubs.