Rowand still considers Phils 'my family'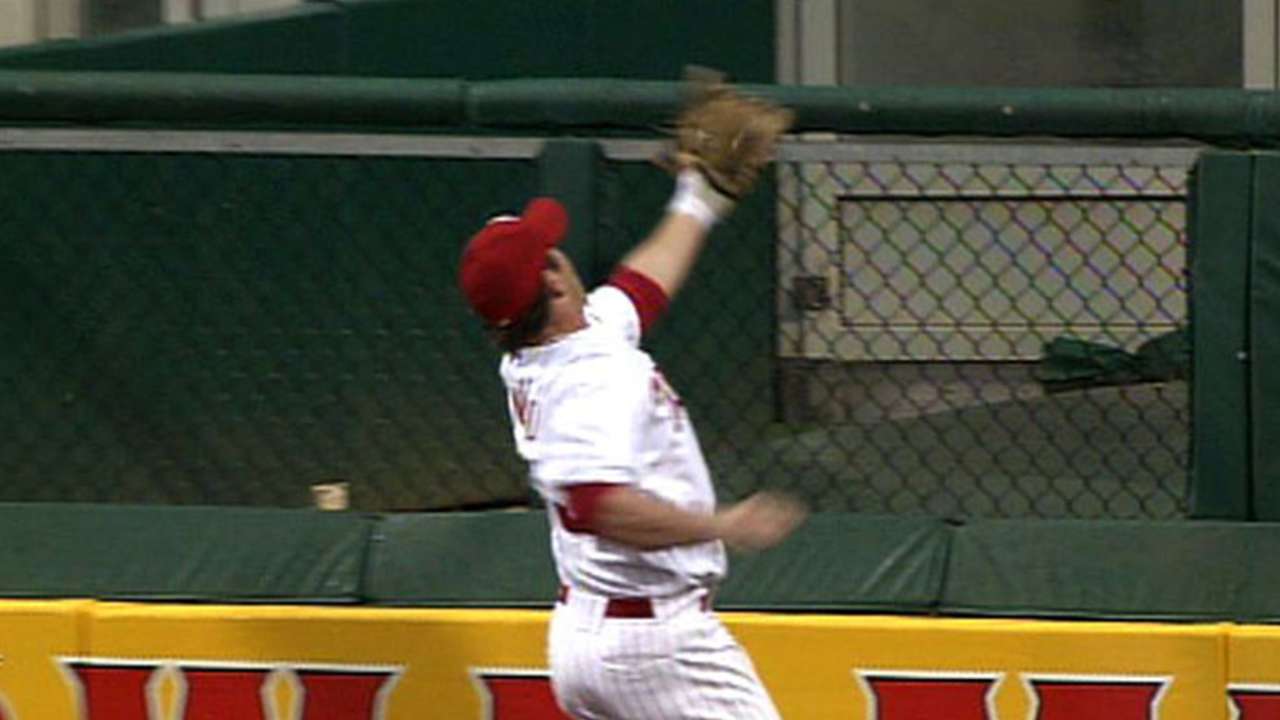 PHILADELPHIA -- Aaron Rowand played just two seasons with the Phillies, but he left an indelible impression on the organization.
He broke and bloodied his face on the center-field fence just so he could catch a fly ball in May 2006, which fans voted one of the top 10 moments in Citizens Bank Park's first 10 seasons.
"For who? My teammates. For what? To win," he famously said about the catch.
Rowand made his only All-Star team and won his only Gold Glove in 2007, when he helped the Phillies win their first National League East championship in 14 years. Rowand will be remembered as one of the guys that jump started arguably the most successful run in the organization's 132-year history.
"We had a good team, man," Rowand said before Monday's series finale against the Mets. "We had a good run. I wish I could have been here for '08. But I'll tell you what, I was at home pulling for them and firing text messages for everybody after the game. These guys weren't just my teammates. They were my family. They were my best friends."
Rowand has been in town as part of the organization's Alumni Weekend. He threw out the ceremonial first pitch Monday. He said he was happy to see former Phillies manager Charlie Manuel, who was inducted onto the team's Wall of Fame.
"He was the greatest," Rowand said. "Charlie is one of those father-figure guys in your career. He made me the kind of hitter that I wanted to be. And a lot of it has to do with him wanting to hit all the time. He would instruct you, but he wasn't just a mechanical coach. He would help you mentally to get into the right spot, so that you were confident when you stood in the batter's box. And that made a huge difference."
Todd Zolecki is a reporter for MLB.com. This story was not subject to the approval of Major League Baseball or its clubs.