Report: Hamels, Byrd claimed off waivers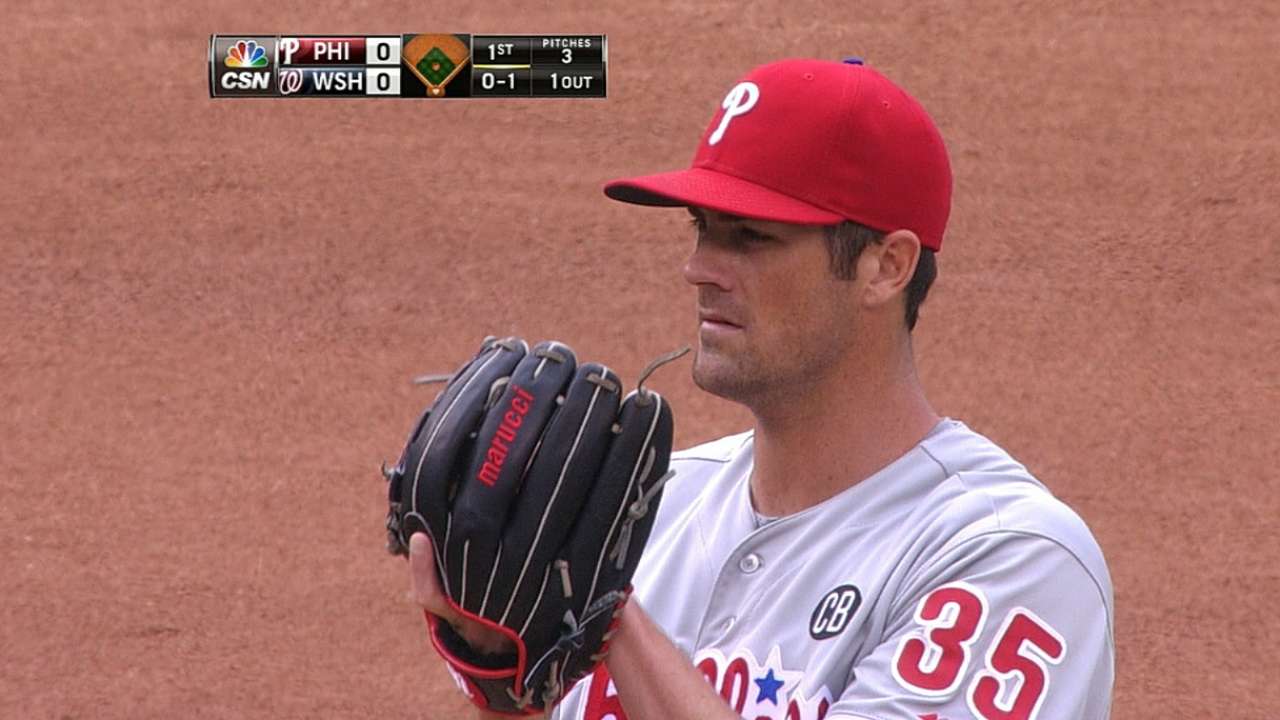 PHILADELPHIA -- This is the month when teams put nearly every player on revocable waivers to give them roster and trade flexibility before the Aug. 31 waiver Trade Deadline.
The Phillies are no different. FOXSports.com reported Wednesday that unidentified teams claimed both left-hander Cole Hamels and right fielder Marlon Byrd off waivers, while closer Jonathan Papelbon cleared. It means the Phillies have 48 hours to work out trades with the teams that claimed Hamels and Byrd. If they do not, they are expected to pull back both players back from waivers.
This doesn't mean Hamels is going to be traded. The Phillies have an incredibly steep price for their ace and had no offers before the July 31 non-waiver Trade Deadline. This is a procedural move as much as anything. Plus, Hamels has a limited no-trade clause, so he could block a trade to any team other than the Angels, Braves, Dodgers, Cardinals, Nationals, Padres, Rangers, Red Sox and Yankees.
The Phillies tried to trade Byrd before the July 31 deadline, but felt they received nothing of value in return for him. It remains to be seen if this is a team that truly covets Byrd, or a team that simply wanted to block Byrd from another team.
Papelbon cleared waivers, which means the Phillies have until the rest of the month to trade him to any team in baseball. He cleared because he is owed $13 million next season, plus a potential $13 million more in 2016 with a vesting club option.
Papelbon has a limited no-trade clause, but he said he will happily waive it to close for a contending team.
Todd Zolecki is a reporter for MLB.com. Austin Laymance is a reporter for MLB.com. Follow him on Twitter at @jalaymance. Teddy Cahill is a reporter for MLB.com. Follow him on Twitter at @tedcahill. This story was not subject to the approval of Major League Baseball or its clubs.