Franco unlikely to be called up before September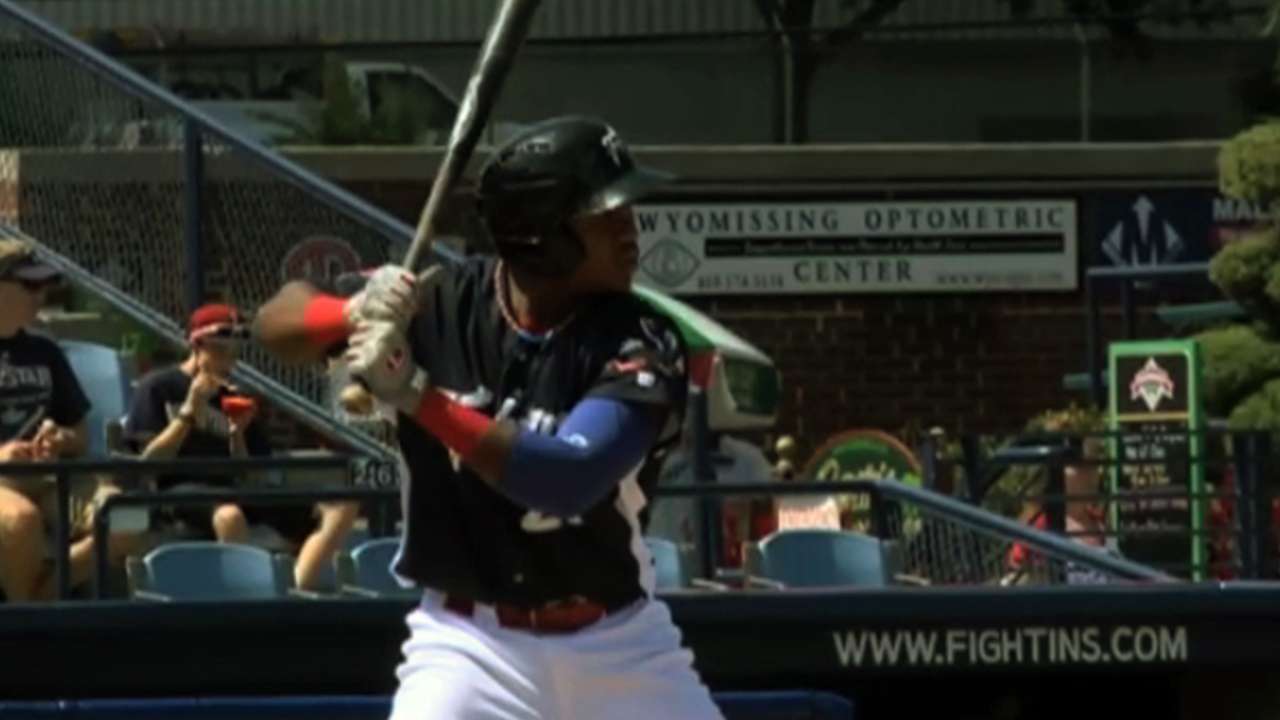 PHILADELPHIA -- Maikel Franco is swinging a hot bat in Triple-A, but Phillies manager Ryne Sandberg said he doesn't expect the third baseman to join the big league club before rosters expand in September.
Franco, the organization's No. 3 prospect according to MLB.com, has 13 hits, including three home runs, and nine RBIs over his last 10 games with Lehigh Valley. Franco, 21, has a .325/.357/.600 slash line over that period.
Sandberg said Wednesday that Franco "is making some strides," but added that management has not discussed a promotion.
"He's putting together some at-bats and some weeks of good contact and some better at-bats," Sandberg said. "Definitely steps in the right direction. If the case would be for him to come here, the best scenario would be with a lot of confidence and with positive results."
For now, the Phillies would prefer Franco to play regularly in Triple-A, as opposed to limited at-bats in the Majors. Cody Asche, 24, is the Phils' primary third baseman and also needs playing time.
"I think it's beneficial right now that [Franco] plays as much as he can play, no question about it," Sandberg said. "Just for the experience and the at-bats and for development. The more he can play the better."
Todd Zolecki is a reporter for MLB.com. Austin Laymance is a reporter for MLB.com. Follow him on Twitter at @jalaymance. Teddy Cahill is a reporter for MLB.com. Follow him on Twitter at @tedcahill. This story was not subject to the approval of Major League Baseball or its clubs.