Cards likely not looking at Phils' arms before Deadline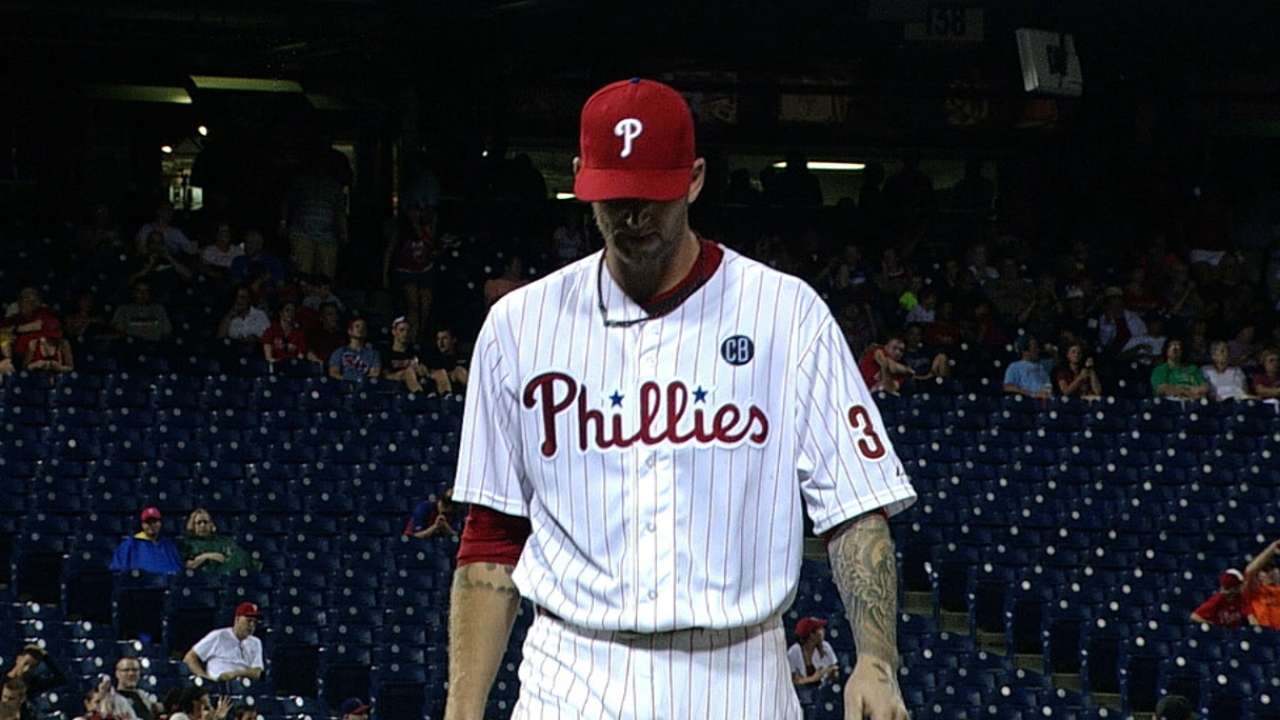 NEW YORK -- The Phillies seem to have temporarily lost another trade partner.
The Cardinals acquired Justin Masterson from the Indians on Wednesday, which fills a starting pitching need. He is 4-6 with a 5.51 ERA in 19 starts. Cardinals manager Mike Matheny had told reporters Tuesday that Saturday's starter in Milwaukee could come from outside the organization. Masterson is that guy.
The Phillies reportedly had a scout Tuesday at Triple-A Memphis, which is the Cardinals' top affiliate. Cliff Lee and A.J. Burnett have been available. Lee is unlikely to be moved before Thursday's non-waiver Trade Deadline because he has struggled in two starts since returning from the disabled list. Burnett seemed like a fit for the Cardinals.
The Cardinals could revisit Lee or Burnett in August, with both expected to clear waivers.
Todd Zolecki is a reporter for MLB.com. This story was not subject to the approval of Major League Baseball or its clubs.