Amaro: Talks picking up as Deadline nears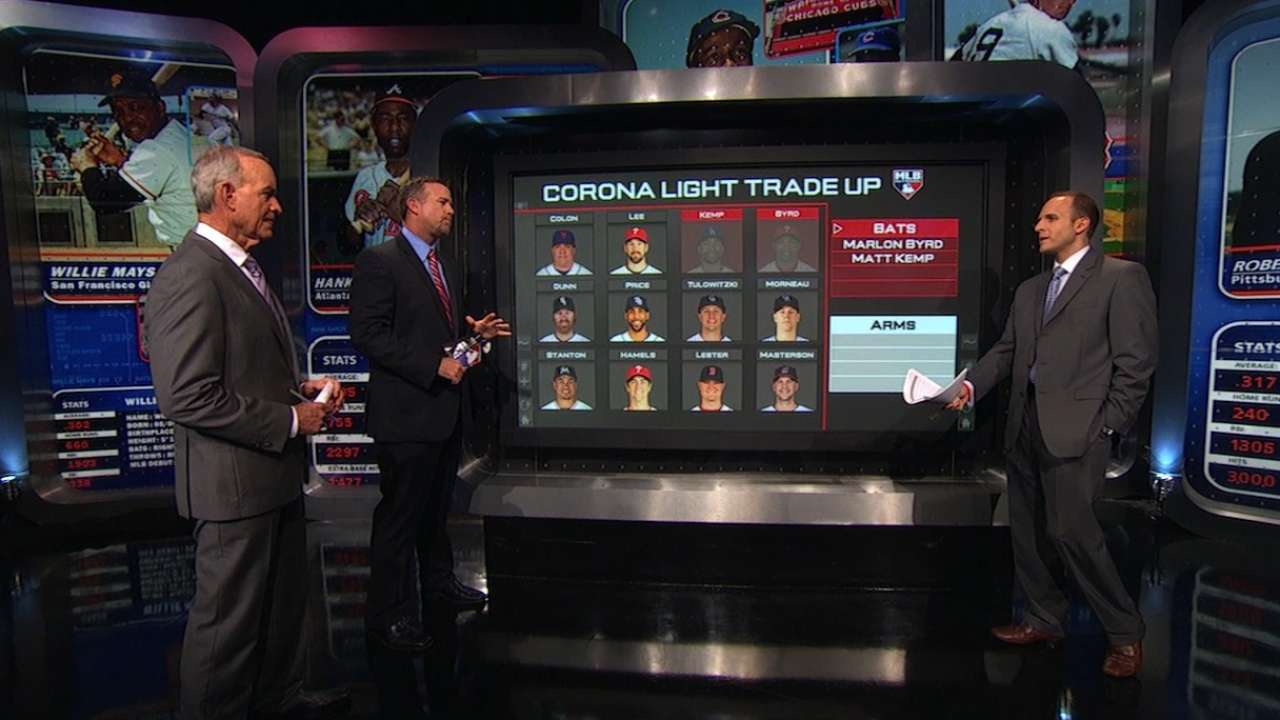 NEW YORK -- The Phillies have a host of players available to trade, but many of those players are owed big-time money.
The money has been an issue for teams.
But Phillies general manager Ruben Amaro Jr. said Tuesday morning on Sportsradio 94WIP that things have picked up before Thursday's non-waiver Trade Deadline.
"Well, I never believe in anything being close until it's actually done and there's an agreement, but we've had a lot of dialogue, and actually some new and intriguing stuff has popped up even in the last 24 hours and maybe even in the last 15 hours," Amaro told WIP. "There's a lot of different things that are happening. That said, I still view us as a team that could be very active. At the same time, you just don't know whether you can get to the finish line."
A.J. Burnett pitched poorly Monday, but has generated some interest, including from the Royals. Marlon Byrd and Antonio Bastardo have been getting good looks. Cole Hamels is available, but it is nothing new that the Phillies are asking for a major haul to get them to even think about trading their ace.
One thing to remember: Most of the Phillies' high-priced veterans are under contract through at least next season, which gives them the flexibility to trade them before the Aug. 31 waiver deadline, assuming they clear waivers, or in the offseason. So the Phillies don't feel pressured to pull the trigger by Thursday.
Todd Zolecki is a reporter for MLB.com. This story was not subject to the approval of Major League Baseball or its clubs.