Phils to hold workout for Cuban outfielder Castillo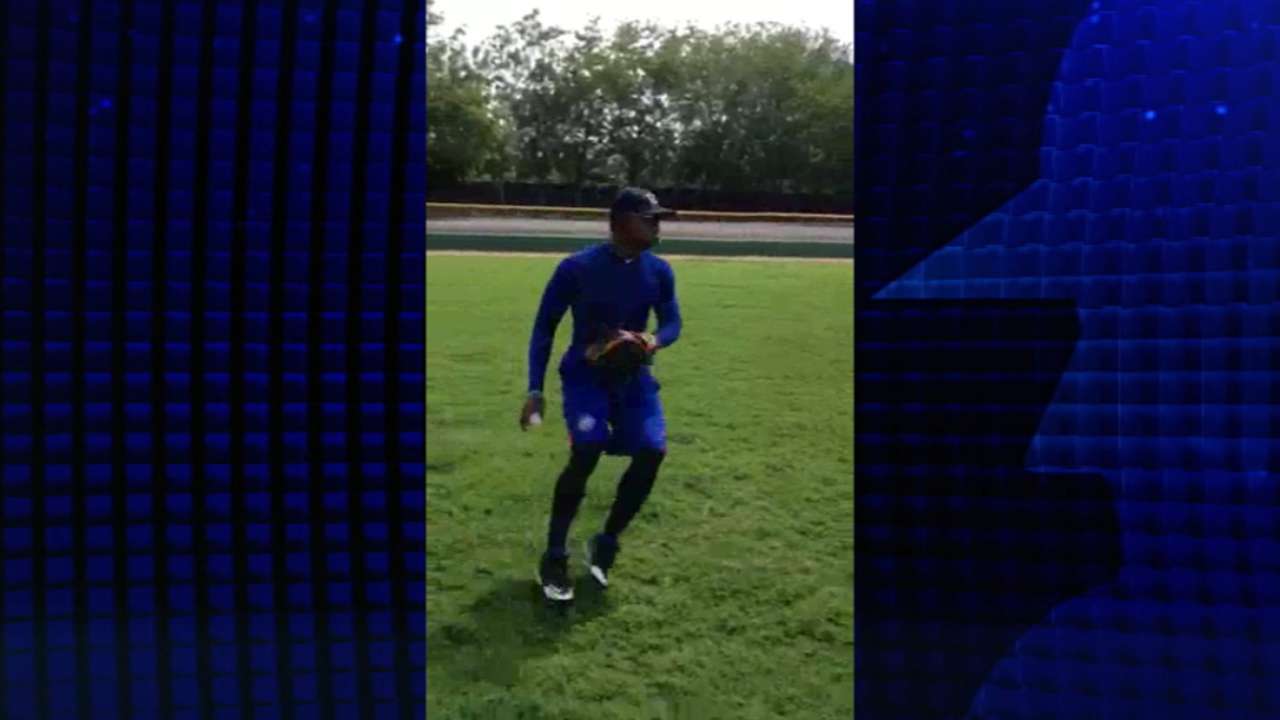 NEW YORK -- It is no secret the Phillies are desperate for outfield help, so it is no surprise they are taking a closer look at Cuban outfielder Rusney Castillo.
MLB.com's Jesse Sanchez reports the Phillies will hold a private workout for Castillo on Tuesday. The Phillies were one of 28 teams that watched Castillo work out Saturday in Miami. Castillo, who is 5-foot-9 and 200 pounds, is known for his speed and considered a line-drive hitter with power.
The Phillies' current outfield situation is murky at best. Marlon Byrd could be traded before Thursday's non-waiver Trade Deadline. If that happens, it would leave Domonic Brown, Grady Sizemore, Ben Revere, Darin Ruf and John Mayberry Jr. as their remaining big league outfielders. They do not have anybody knocking down the door in the Minor Leagues, either.
Brown's .620 OPS entering Monday is 151st out of 156 qualifying hitters in baseball, and his .627 OPS as a left fielder is on pace to be the worst of any left fielder since 2002, when Chuck Knoblauch had a .582 OPS with Kansas City. Revere's .667 OPS entering Monday is 132nd in baseball, plus the Phillies would like a more defensively sound center fielder. Sizemore is trying to reestablish himself after missing the past few seasons because of multiple injuries, so the jury remains out on him. The Phillies have been trying to trade Mayberry, who is on the disabled list, for more than a year.
Todd Zolecki is a reporter for MLB.com. Joey Nowak is a reporter for MLB.com. Follow him on Twitter at @joeynowak. This story was not subject to the approval of Major League Baseball or its clubs.