Utley wins fifth Heart and Hustle Award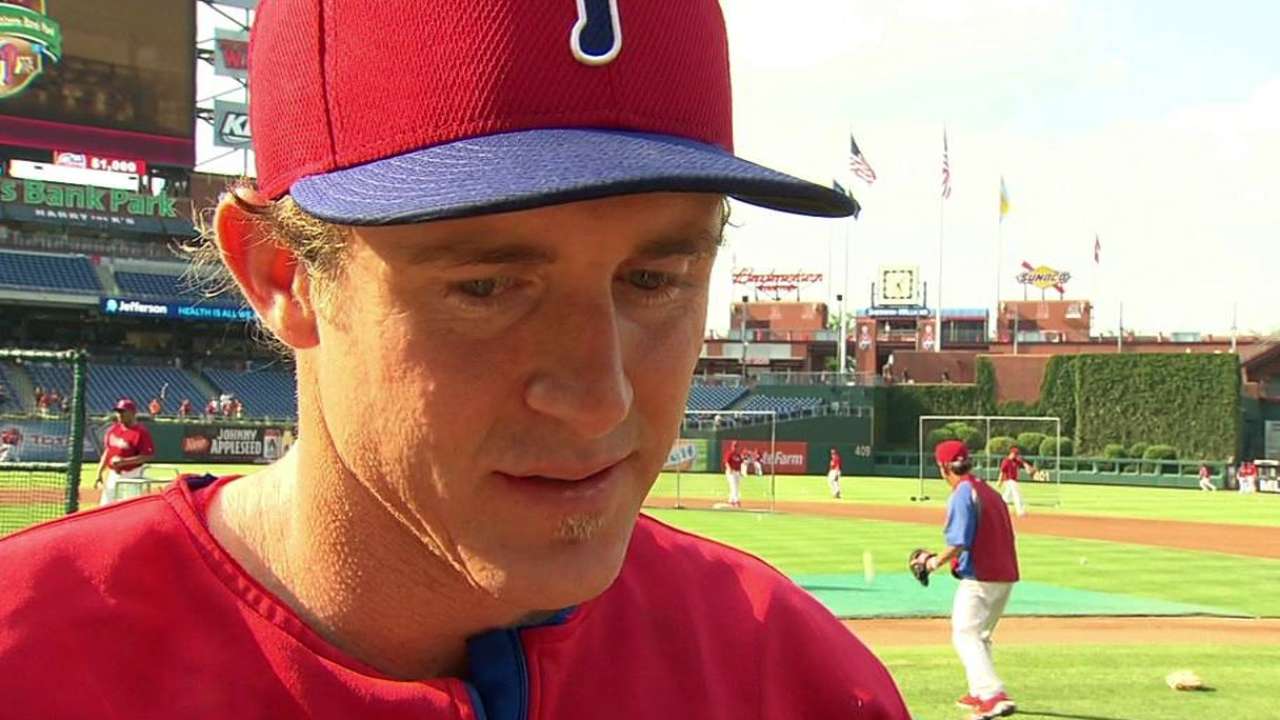 PHILADELPHIA -- Chase Utley was selected as the Phillies' winner of the Heart and Hustle Award, the Major League Baseball Players Alumni Association announced Tuesday.
The award, which "honors active players who demonstrate a passion for the game of baseball and best embody the values, spirit and tradition of the game," according to the official press release, is the only honor in Major League Baseball that is voted on by former players.
Utley claimed the award for the fifth time in his career. His off-the-field contributions -- his charity, The Utley Foundation, raises awareness about animal cruelty -- and his play on the diamond -- Utley was selected to his fifth All-Star Game this season -- made him a worthy selection.
Each Major League team has a winner chosen by 30 MLBPAA-formed committees that are close with their respective teams. Fans, alumni and active players will have a chance to vote on the final winner of all 30 team winners. The national winner will be announced at the Annual Legends for Youth Dinner held Nov. 18 in New York City.
A former teammate of Utley's and the 2010 national winner of the award took to Twitter to pay tribute.
"One of my greatest honors was putting my heart and hustle trophy alongside the definition of the award. [There] must be one on every team. I seen two in my life, Scott Rolen and most of all Chase Utley!" tweeted Roy Halladay.
"What's really sad is some [are] busy patting themselves on the back and missing what a true baseball player is! I kid you not when he talked to me on the field I got goose bumps every time! Please encourage your friends, family, most of all your kids to be like Chase!"
Todd Zolecki is a reporter for MLB.com. Erik Bacharach is an associate reporter for MLB.com. This story was not subject to the approval of Major League Baseball or its clubs.