Ruf returns to Phillies as Mayberry goes on DL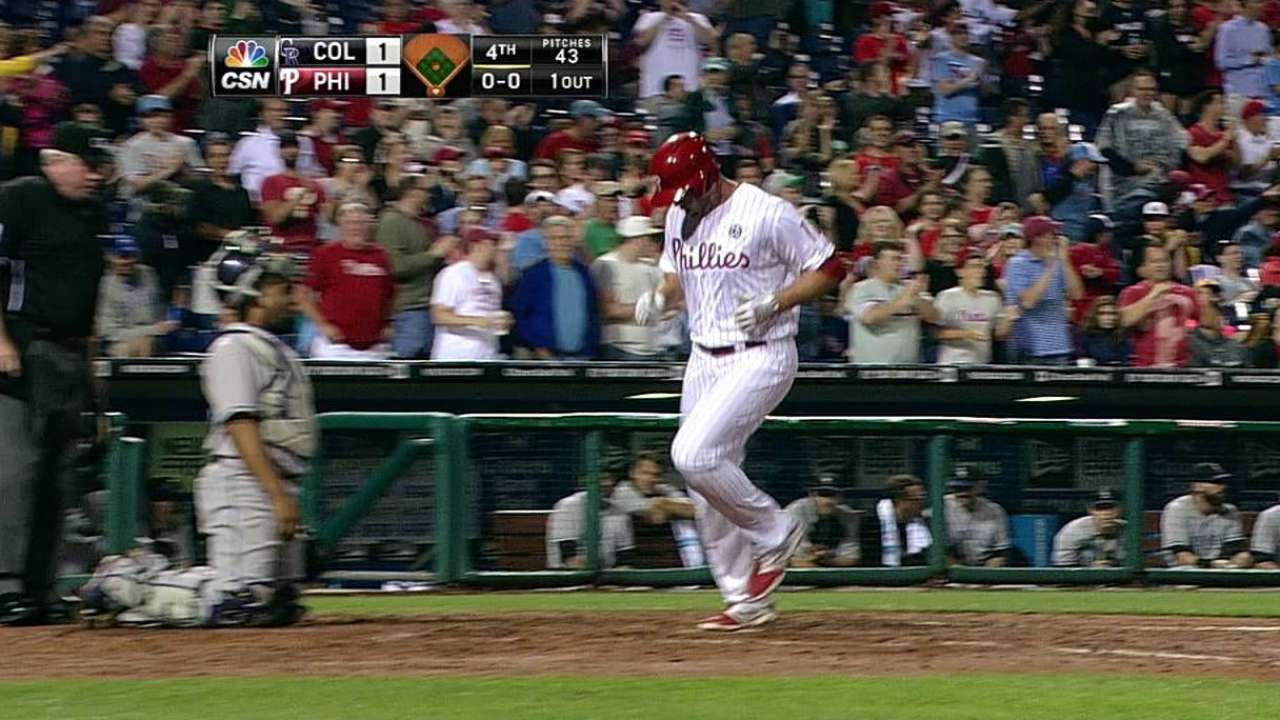 PHILADELPHIA -- After a short stint in the Majors earlier this year, Darin Ruf was granted another crack at big league action after the Phillies recalled him from Triple-A Lehigh Valley before Tuesday's game vs. the Giants.
John Mayberry Jr. was placed on the 15-day DL with left wrist inflammation to make room for Ruf.
Ruf was first called up in late May, and the Phillies toyed with the idea of implementing a platoon situation at first base between Ruf and Ryan Howard, who struggles against left-handed pitching.
But after Ruf went just 1-for-10, the Phillies ended any chance of that scenario playing out by sending him back down to Lehigh Valley. Shortly thereafter, Ruf suffered a left wrist fracture sliding into a wall while trying to chase down a foul ball. The injury forced him onto the DL on June 4, and he only returned to game action July 2.
In his last three games with Lehigh Valley prior to his callup Tuesday, Ruf went 6-for-12 with four RBIs.
"It's gotten better," Ruf said of his timing at the plate. "Felt a lot more comfortable in the box the last few days."
But in 49 at-bats with the IronPigs and 23 with the Gulf Coast League Phillies after his return, he didn't hit a homer, as power is generally thought to be the last attribute to come back after a wrist injury.
"Seems like the more I swing the bat, the more it gets loosened up and things like that," Ruf said. "When I didn't swing for a month or so again, the bat speed just kind of needs to return, too. The whip the hands and your wrists create with your swing, I just need to get that back."
Ruf called this season "mentally challenging" because of all the starts and stops thus far, but he will have another chance to showcase his ability in the Majors.
"There's two months left, and two months is all that I've got, so I have to try and make the most of it," Ruf said. "It's definitely enough time to get some games under my belt."
Todd Zolecki is a reporter for MLB.com. Erik Bacharach is an associate reporter for MLB.com. This story was not subject to the approval of Major League Baseball or its clubs.