Amaro discusses returning Phils rather than trades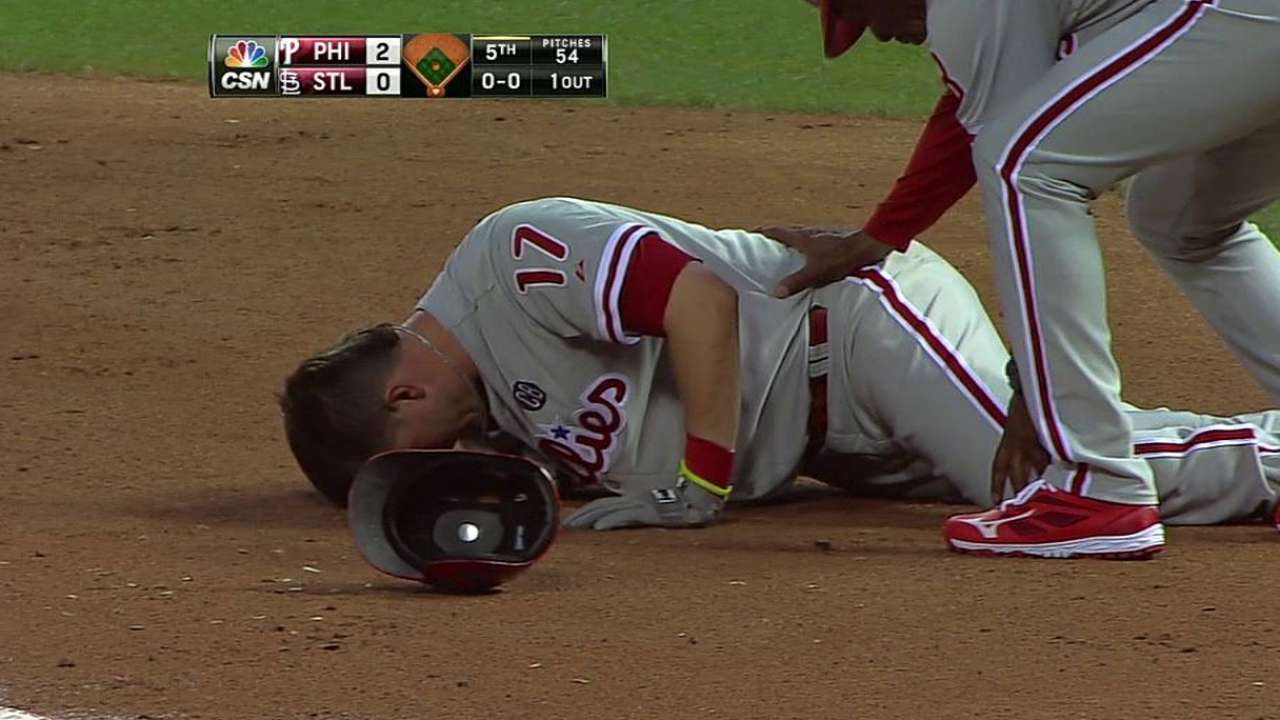 ATLANTA -- There's a lot more comings than goings with the Phillies, according to general manager Ruben Amaro Jr. Comings up, actually.
Of course, there's still almost two weeks to go until the July 31 non-waiver Trade Deadline and that could change, but the Deadline is a subject that Amaro chose not to discuss when he met the media Saturday evening.
"I'm not going to go through Trade Deadline discussions," Amaro said. "All I can tell you is we're going to try to do what we can to improve our club. I'll probably end up saying it 30,000 times."
Not even a temperature gauge on it? One reporter asked if silence means things are getting hot.
"If getting hot is trying to improve the club, then we're getting hot," Amaro said.
Amaro did have news on several current Phils on their way back to Philadelphia.
Utility infielder Freddy Galvis has been activated by Triple-A Lehigh Valley, and veteran right-hander Jason Marquis will be making a rehab start likely on Sunday for the IronPigs. Marquis had "tweaked his back about 10 days ago," according to Amaro, but he has since thrown a 50-pitch bullpen.
Among the closest to joining the Major League club are Reid Brignac and Wil Nieves.
"[Brignac] is going to play a variety of positions," said Amaro. "He's going to play second, short and third. He'll play short today in [Class A Advanced] Clearwater then he's going to get a day off tomorrow and play another two days, then we'll reevaluate him after Tuesday, but he's getting closer too.
"Nieves is getting close. He's catching [Saturday] then DHing tomorrow, and hopefully we can activate him on Monday."
Jon Cooper is a contributor to MLB.com. This story was not subject to the approval of Major League Baseball or its clubs.