Catchers working way back toward Phillies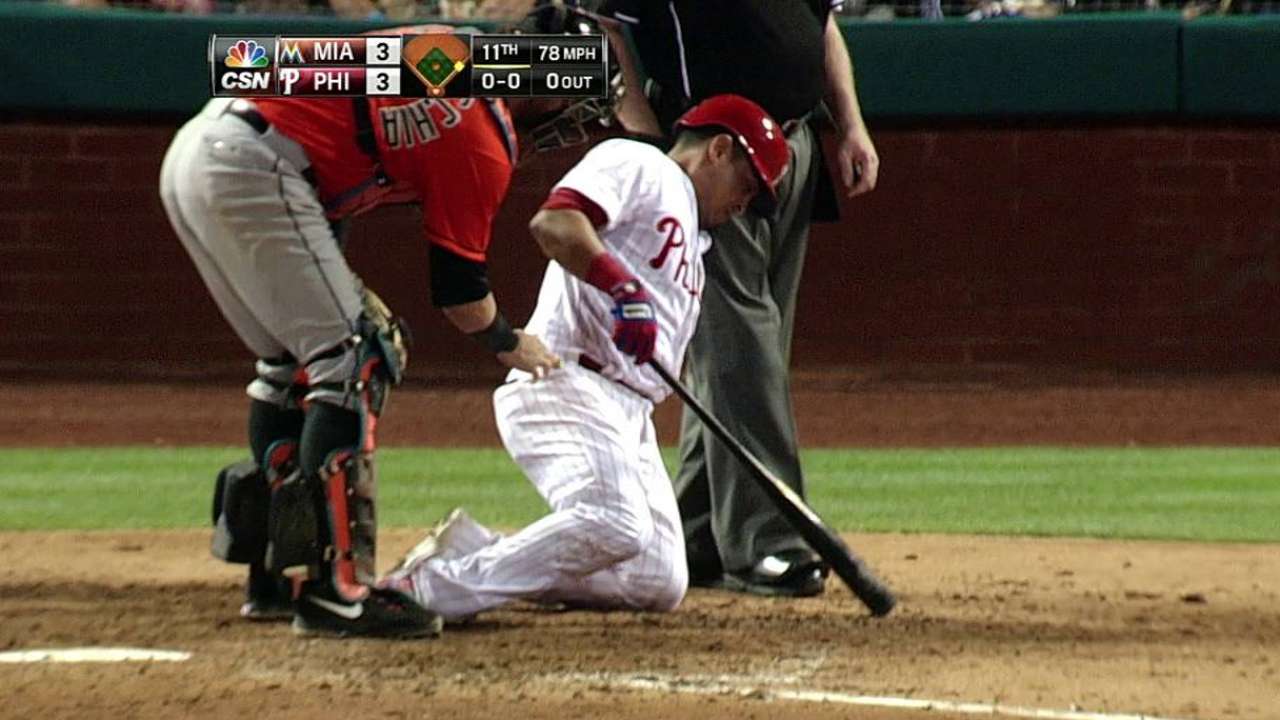 ATLANTA -- The Phillies are looking forward to the return of catchers Carlos Ruiz and Wil Nieves, both of whom are currently rehabbing injuries.
Ruiz, who is coming back after sustaining a concussion on June 26 when he was hit in the head by an A.J. Ramos curveball in the 11th inning at Florida, is playing in Class A Advanced Clearwater, and he began a five-day schedule Thursday.
Ruiz caught the first five innings of the first game of the Threshers' doubleheader, going 0-for-3 at the plate. Nieves, who went on the DL on June 24 (retroactive to June 19) with a right quad strain, sustained June 18 in Atlanta, is at Double-A Reading.
"'Chooch' is coming along," manager Ryne Sandberg said. "He started his games [Thursday]. He caught five innings. He'll DH [Friday]. He's got a program for five or six days and be monitored and see what's needed there."
The news is better on Nieves.
"He's close. He's real close," Sandberg said. "So a big part of the next week and going forward is having everybody mended up, and going forward with full strength and seeing what we can do."
Ruiz is batting .257 on the season with two homers and 14 RBIs in 66 games, while Nieves is batting .259 with a homer and four RBIs in 14 games.
Cameron Rupp has taken advantage of the opportunity, as he made his 14th start Friday night and sixth straight. He had an RBI single in the second inning, giving him a hit in five of his last six starts.
Jon Cooper is a contributor for MLB.com. This story was not subject to the approval of Major League Baseball or its clubs.