Ruiz plans to start rehab after All-Star break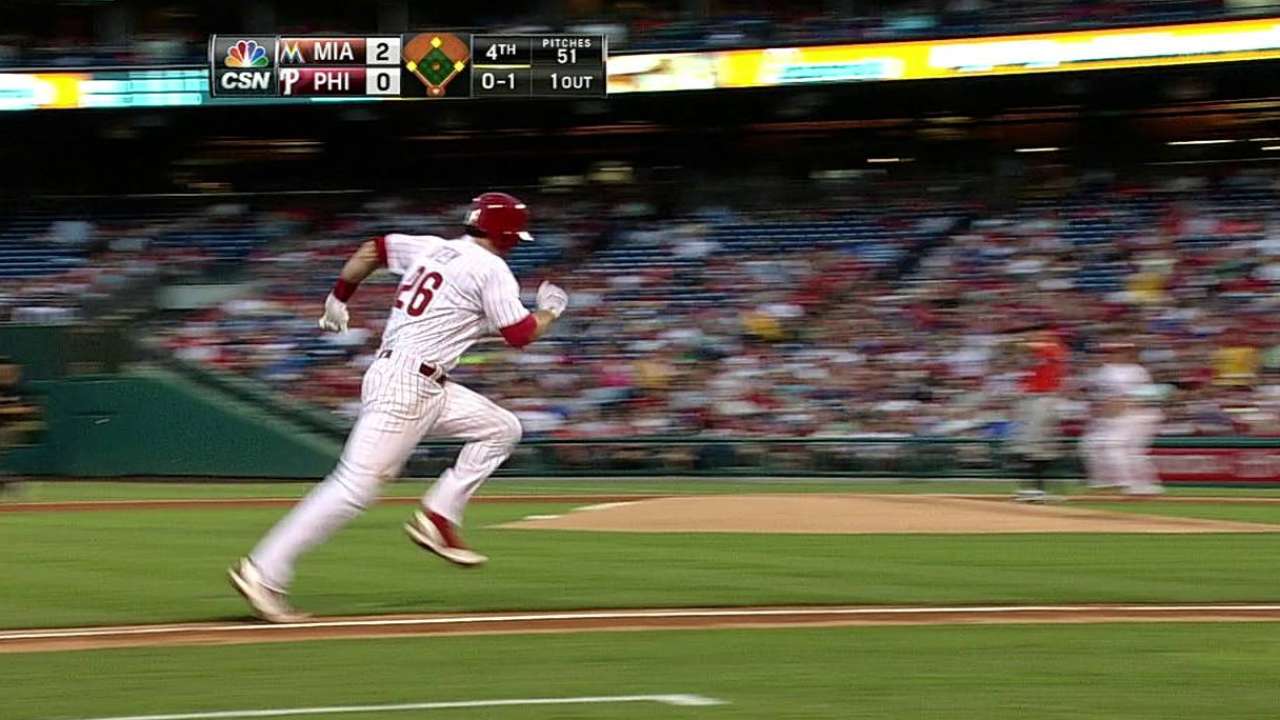 PHILADELPHIA -- Carlos Ruiz is targeting Friday as the date for his first rehab game. The Phillies catcher has been on the disabled list since June 27 with a concussion.
Ruiz on Sunday will head to Class A Advanced Clearwater, where he will participate in baseball activities for four days during the All-Star break before seeing game action on Friday if he progresses as expected.
Ruiz said he felt good and that he had not felt any symptoms since last weekend.
"I don't feel anything right now," he said.
The plan is for Ruiz to gradually increase his innings workload at catcher, with some appearances as a designated hitter sprinkled in during his rehab assignment. The Phillies offered no timetable for his return, but if he begins a rehab assignment on Friday, a return to the Majors by the final week of July is within reach.
"He's been through this before, as far as coming back," Phillies manager Ryne Sandberg said. "Just talking with him earlier, he's anxious to get back with the team."
Erik Bacharach is an associate reporter for MLB.com. This story was not subject to the approval of Major League Baseball or its clubs.