Buchanan wraps up solid run in Phils' rotation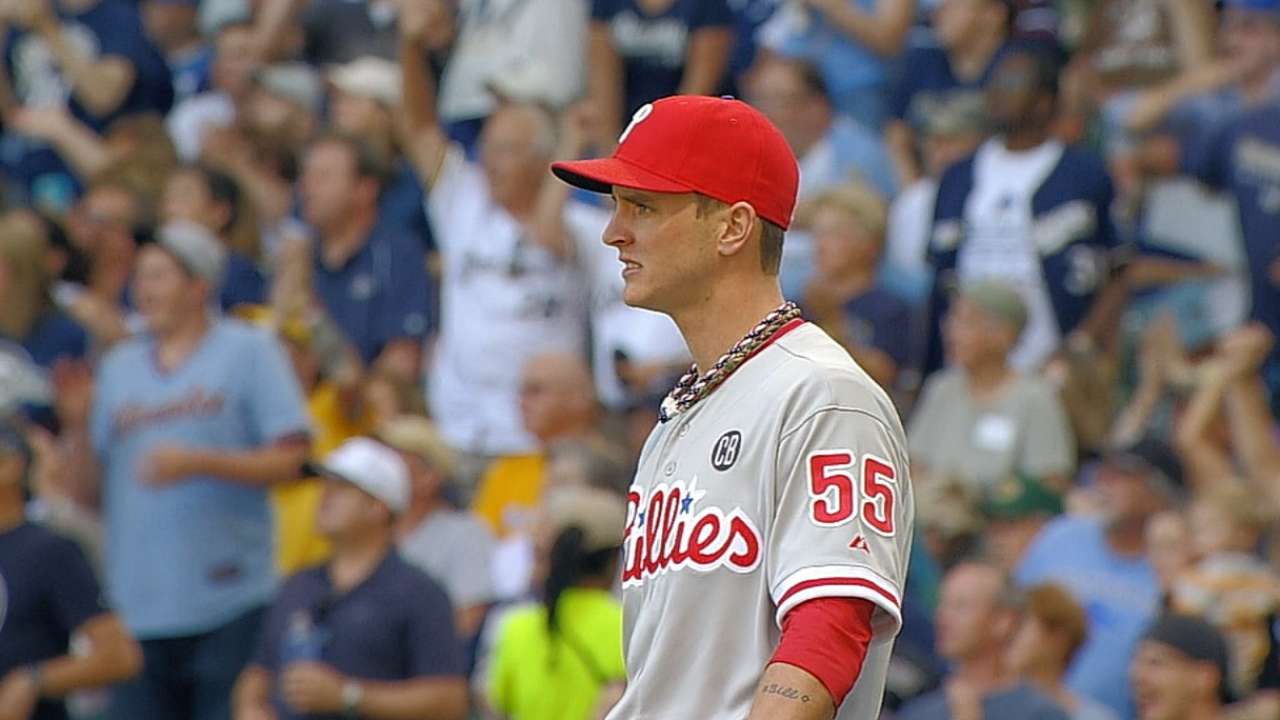 PHILADELPHIA -- To make room for Grady Sizemore on the 25-man roster, the Phillies optioned David Buchanan to Triple-A Lehigh Valley on Thursday evening. Philadelphia will not need a fifth starter until July 22, and the move allows the 25-year-old right-hander to stay in form.
"He's going to go to Lehigh Valley, get in the rotation and continue to pitch and be ready whenever he's needed," Phillies manager Ryne Sandberg said.
Buchanan posted a 5-5 record, 4.40 ERA and a 39/17 strikeout-to-walk ratio in his 10 Major League starts. He went out with a bang against Milwaukee on Thursday, twirling seven innings of one-run ball in the win.
"I thought he did a fine job, showed a lot of improvement which each of his outings," Sandberg said. "Two of his better outings were against two of the better offensive teams -- St. Louis and Milwaukee. He did a real good job with holding baserunners and really came along and did a nice job for us. So he'll go and be ready in a need.
"I thought he opened up a lot of eyes."
Buchanan's run as Philadelphia's fifth arm appears to be over, for now at least. Cliff Lee, who was transferred to the 60-day DL on Thursday to make room for Sizemore on the 40-man roster, is scheduled for his third rehab start at Class A Advanced Clearwater on Monday and could be back in the Phillies' rotation as early as next Saturday.
Lee is recovering from a strained left elbow that has had him on the DL since May.
"He will get up to 75 pitches and then we will talk about the scheduling after the break," Sandberg said. "Possibility for him on Saturday, but that is all yet to be seen and not set in stone."
Erik Bacharach is an associate reporter for MLB.com. This story was not subject to the approval of Major League Baseball or its clubs.