Howard lowers hands on Byrd's suggestion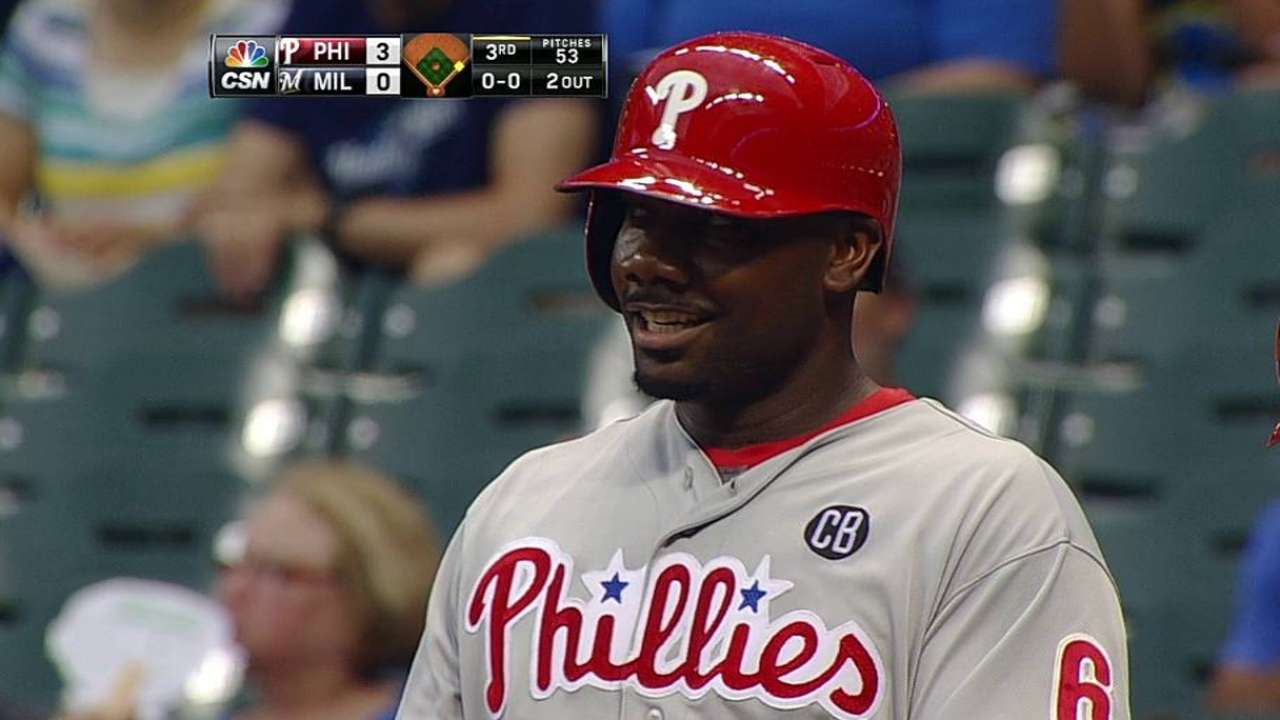 MILWAUKEE -- Ryan Howard is trying to make a significant change in the batter's box, which he hopes will get him back on track offensively.
He has lowered his hands at the suggestion of Marlon Byrd.
"Just working on getting my hands in a good slot," Howard said. "I guess my hands have crept up over the years. I think when I first kind of came in, my hands were lower. It's a weird feeling, but I'm trying something new. I'm trying to get my hands in the zone faster."
Howard entered Tuesday hitting .231 with nine doubles, one triple, 14 home runs, 52 RBIs and a .703 OPS, which is 110th out of 161 qualifying hitters in baseball. His .700 OPS while hitting as a first baseman is 19th out of 25 first basemen.
"I remember I used to have them real high school, like in high school," Howard said. "And then when I got to college, my college coach had me lower them. It allowed me to be quicker in the zone. I guess just over the years it crept back up."
Todd Zolecki is a reporter for MLB.com. This story was not subject to the approval of Major League Baseball or its clubs.