Cuban righty Gonzalez joins Double-A off DL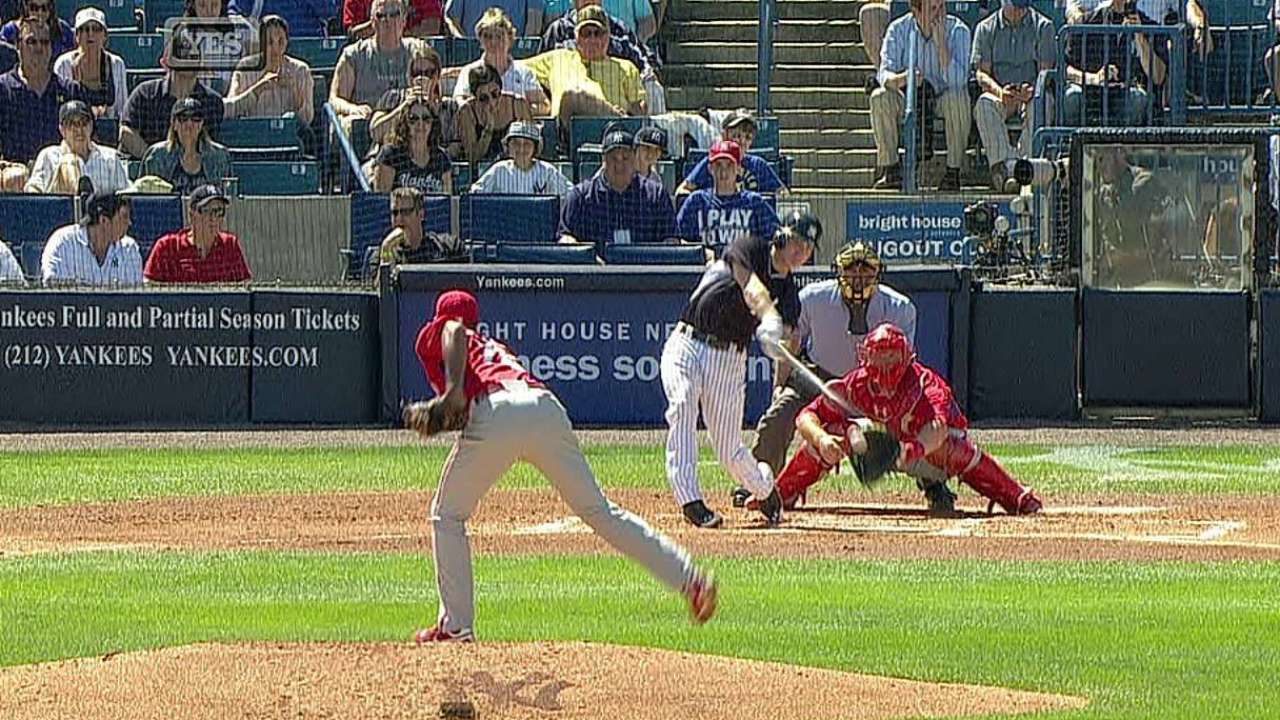 MIAMI -- The Phillies signed Cuban right-hander Miguel Alfredo Gonzalez to a three-year, $12 million contract last year because they believed he would pitch in their rotation this season.
But Gonzalez, who had health concerns before the Phillies signed him, has been plagued with shoulder issues. He has been healthy recently, however, and the Phillies on Wednesday activated him from the 60-day disabled list and optioned him to Double-A Reading, where he will pitch out of the bullpen.
"We started stretching him out and when he got past 40 pitches, he wasn't able to handle it physically and stay in his mechanics," Phillies general manager Ruben Amaro Jr. said. "We decided to go ahead and make him a reliever for now. Once he gets his feet on the ground, we'll try to stretch him out for next year."
So he could be a starter in the future?
"He could, yeah," Amaro said.
Asked if Gonzalez's latest MRI on his right shoulder looked clean, Amaro said, "It's kind of like normal changes, like a lot of guys, but he's physically fine now."
Gonzalez has been throwing well during a rehab assignment with Class A Advanced Clearwater. He touched 97 mph recently when he got upset at an opposing player.
"He got a little rammy [rambunctious]," Amaro said. "We'll see how rammy he can get. We're just trying to get him reps right now and get him going and competing. We'll see where it takes us. We'll evaluate him like everybody else in our system. Hopefully he can handle Double-A, and we'll go from there."
Could he be in the big leagues this year?
"Can I see it? If he throws 96 or 97 or 94 or 95 or whatever and gets people out consistently, yeah," Amaro said. "Why not? A lot of it depends on his performance."
Todd Zolecki is a reporter for MLB.com. This story was not subject to the approval of Major League Baseball or its clubs.