Lee throws 'pen session; next step simulated game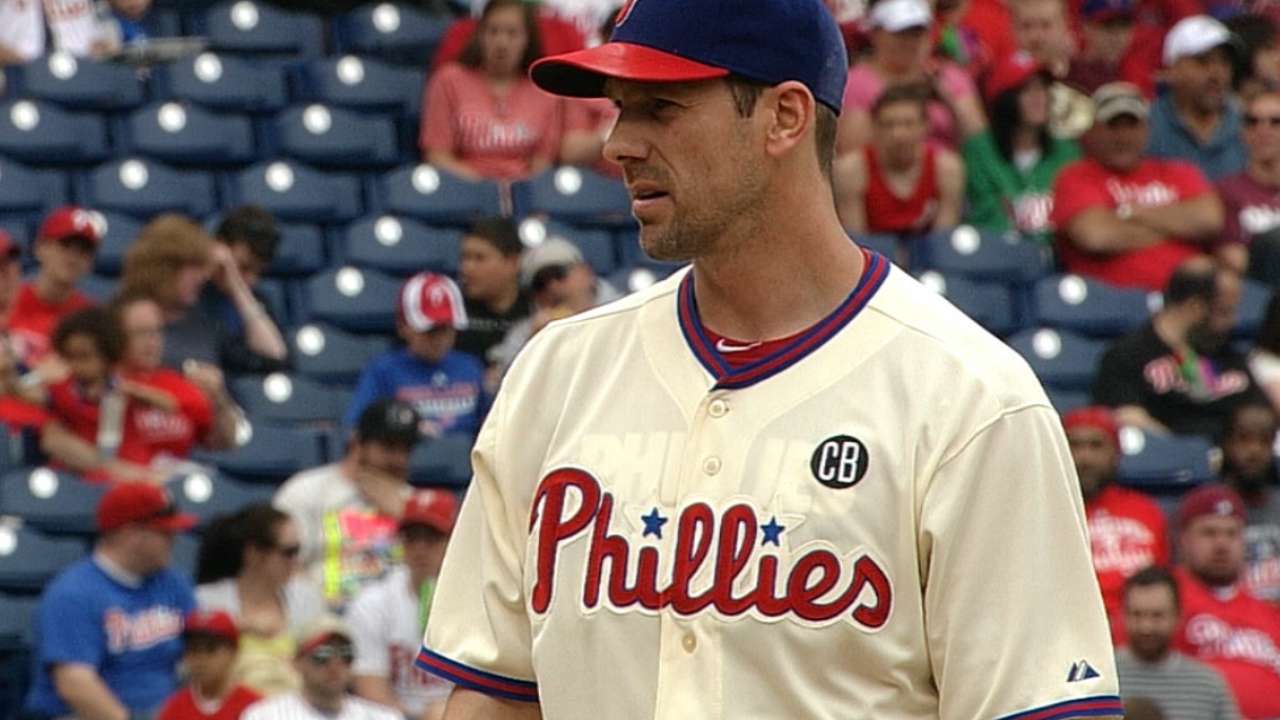 PHILADELPHIA -- Cliff Lee on Tuesday took another step toward his return to the Phillies' rotation.
Lee, who is on the disabled list with a strained left elbow, threw about 40-45 pitches in a bullpen session at Citizens Bank Park, splitting those pitches with a five-minute break to simulate rest between innings. The lefty said he felt fine and said he could throw a simulated game Friday or Saturday.
"No bad news," Lee said. "Feel fine. There's still barely something there, but it's not getting any worse. It's continuing to get better. I continue to do more and it's not going backwards, so that's a good thing."
Lee has said it is possible he could return before the All-Star break, but if not, it seems a smart bet he will be ready for the series immediately following the break July 18-20 in Atlanta.
Todd Zolecki is a reporter for MLB.com. This story was not subject to the approval of Major League Baseball or its clubs.