Adams reports no pain in injured rotator cuff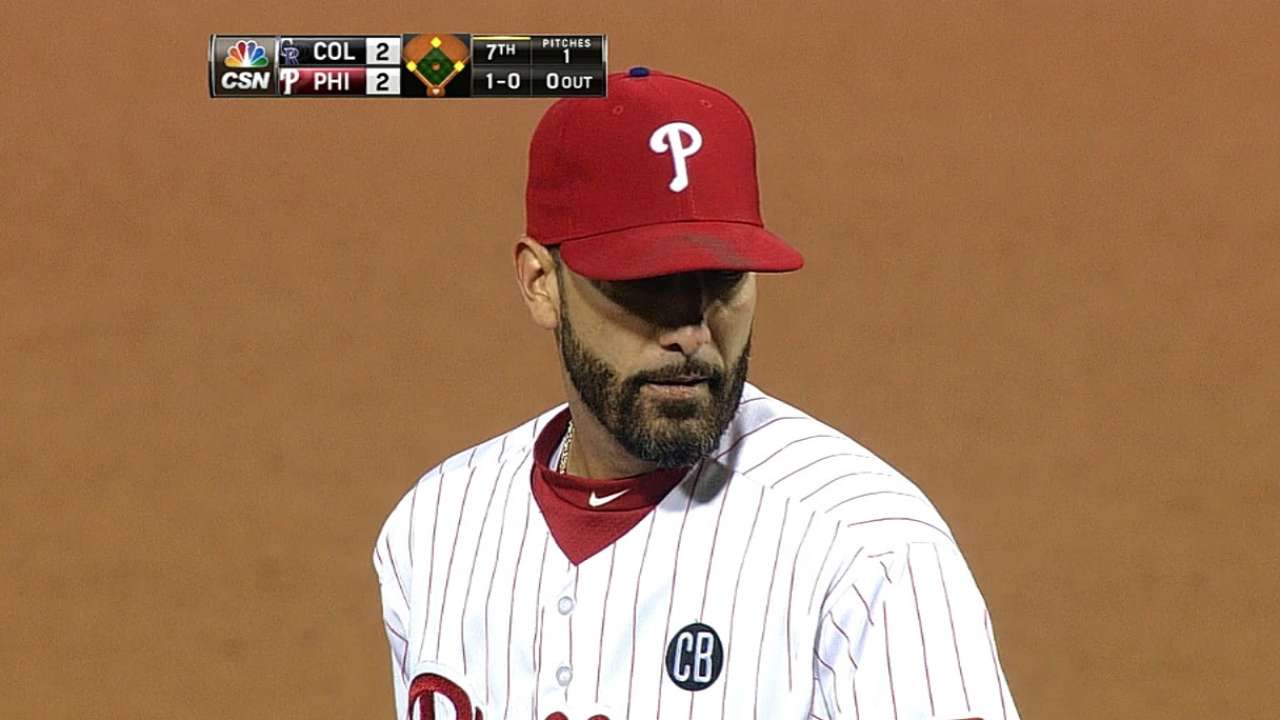 PHILADELPHIA -- Injured Phillies reliever Mike Adams said he has no pain in his right rotator cuff and hopes to be cleared to play catch by the end of the week.
Adams, who has been on the 15-day disabled list since June 7, met with team physician Dr. Michael Ciccotti in advance of Monday's series opener against the Marlins. Before the meeting, Adams was optimistic about his health.
"I basically have all my range of motion back where it's not catching or I don't feel pain," said Adams, who received a cortisone injection on June 13. "Right now, we're just working on the strengthening part. We'll talk to the doctor today and update our plan. I could be playing catch by the end of the week or beginning of next week."
In addition to building arm strength, Adams needs to strengthen a frayed labrum. The veteran said his goal is to return "at the earliest probably after the All-Star break."
"The main thing is, I want to make sure I strengthen it enough and hopefully not have more setbacks, so we'll see," said the 35-year-old Adams. "Still a lot of steps to clear. I really don't know where we stand right now. The pain is gone, so we'll just take the next step one day at a time I guess."
Todd Zolecki is a reporter for MLB.com. Austin Laymance is a reporter for MLB.com. Follow him on Twitter at @jalaymance. This story was not subject to the approval of Major League Baseball or its clubs.