Rollins' hitting streak comprised of 15 one-hit games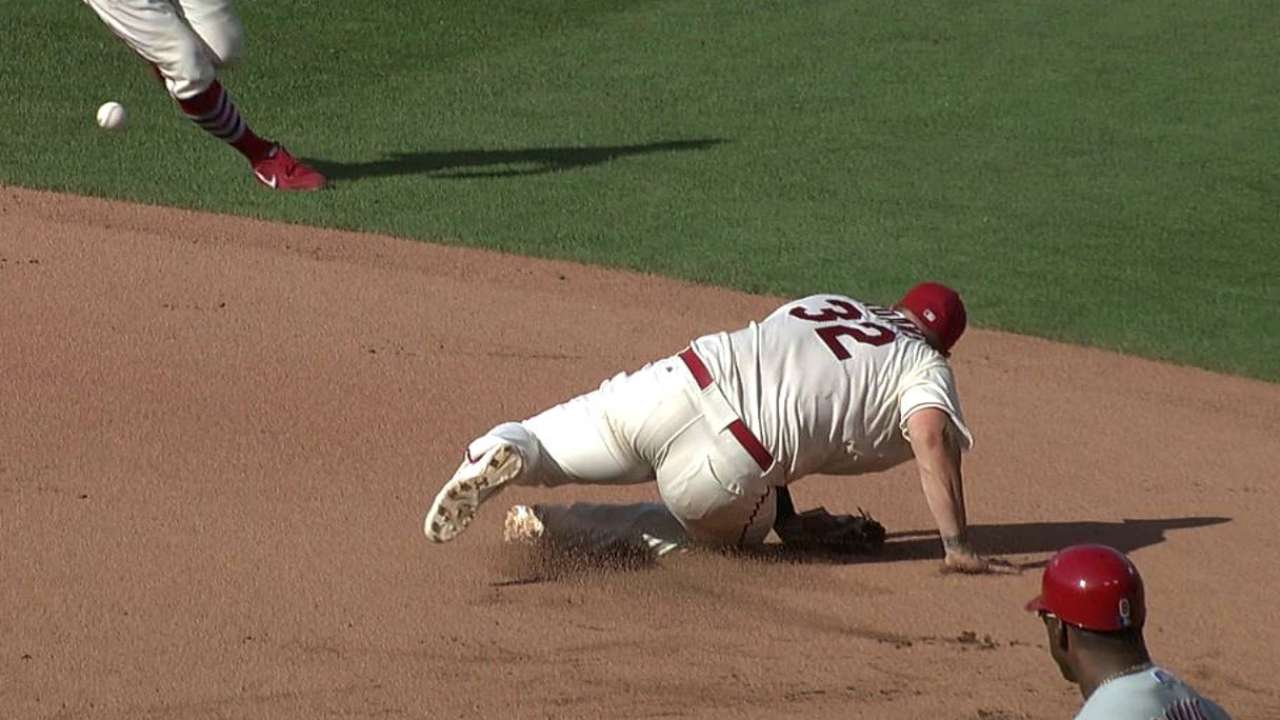 ST. LOUIS -- Jimmy Rollins has a 38-game hitting streak to his fame, but the one he currently finds himself in the middle of may be just as rare.
With a hard single off the glove of Cardinals first baseman Matt Adams in the eighth inning of a 4-1 loss Saturday, Rollins upped his current hitting streak to 15 games.
The rarity does not rest with the length, but rather the fashion in which it has come. Rollins has reached his streak with exactly one hit in each game (15-for-60).
A few interesting tidbits about the streak:
• Rollins is one hit away from the matching the longest hitting streak of only single-hit games since 1900, according to the Elias Sports Bureau. The mark was set by Cardinals infielder Ted Sizemore in 1975 when he had 16 consecutive one-hit games.
• Rollins has already set the Phillies franchise record for the longest streak of one-hit games, passing Michael Young (2013) and Fred Luderus (1917). Each had one hit in 12 straight games.
• It is Rollins' longest hitting streak since his 2007 National League MVP season, when he had a 14-game streak.
• The 15-game hitting streak is the third-longest active streak in the Majors and is the longest by a Phillies player this season (that previously was 11 games by Chase Utley). Braves catcher Evan Gattis currently has the longest active hitting streak in the Majors at 20 games after reaching base Saturday.
Alex Halsted is an associate reporter for MLB.com. This story was not subject to the approval of Major League Baseball or its clubs.