Revere out of lineup for fourth straight game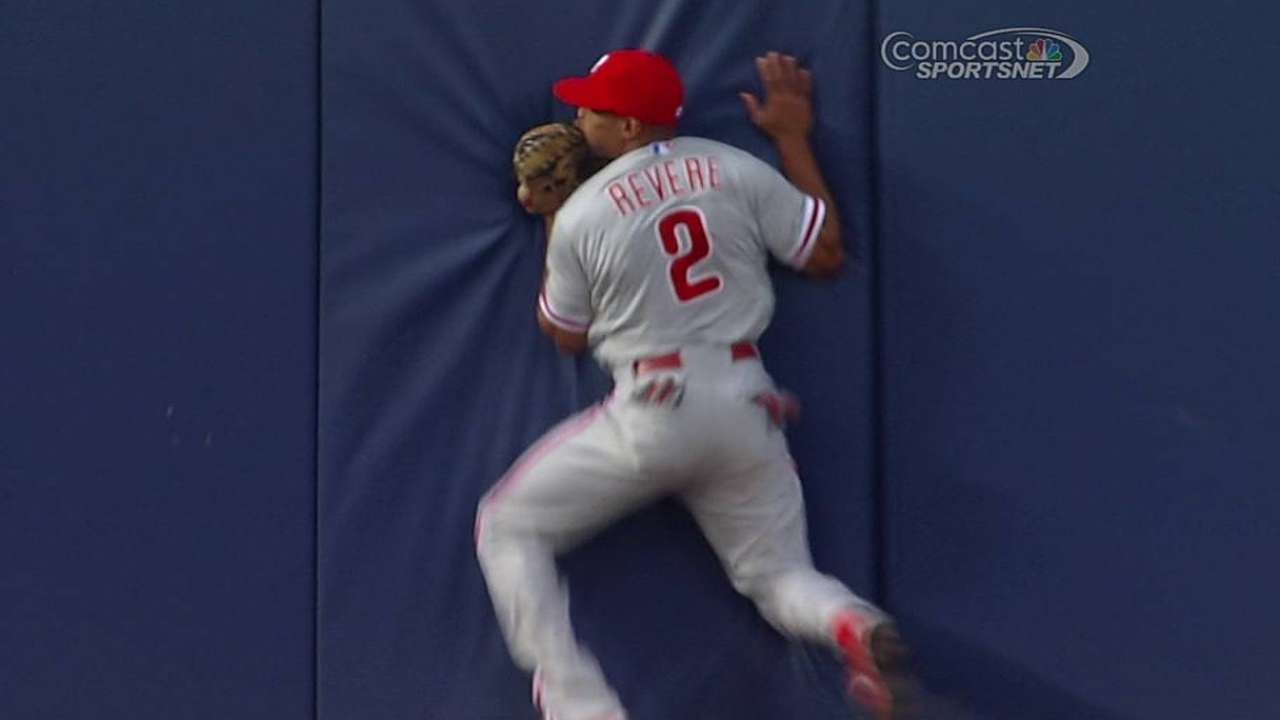 ST. LOUIS -- Ben Revere remained out of the Phillies starting lineup for a fourth straight game Friday as he waits for swelling in his left knee to fully subside.
Revere banged into the wall at Turner Field in Atlanta on Monday making a catch, and the knee swelled. After sitting out Tuesday, Revere entered the Phillies games on Wednesday and Thursday as a pinch-hitter.
"He's still a little restricted," Phillies manager Ryen Sandberg said. "The swelling was getting out of there but not totally to make him feel 100 percent with range of motion."
"It's getting better each and every day, so it's progressing from Atlanta," Revere said. "I'm just trying to get all the swelling out so I can dive and slide so it won't swell up again. It's just flushing all that swelling out. That's the only thing."
Revere has continued to ice the knee and take medication to help the swelling go down. He has appeared in 64 games this season, hitting .280 with 20 stolen bases.
John Mayberry has started the last three games in center with Revere out and was back there Friday. He has hit .091 (1-for-11).
Alex Halsted is an associate reporter for MLB.com. This story was not subject to the approval of Major League Baseball or its clubs.