Phillies rally around absence of Gwynn Jr.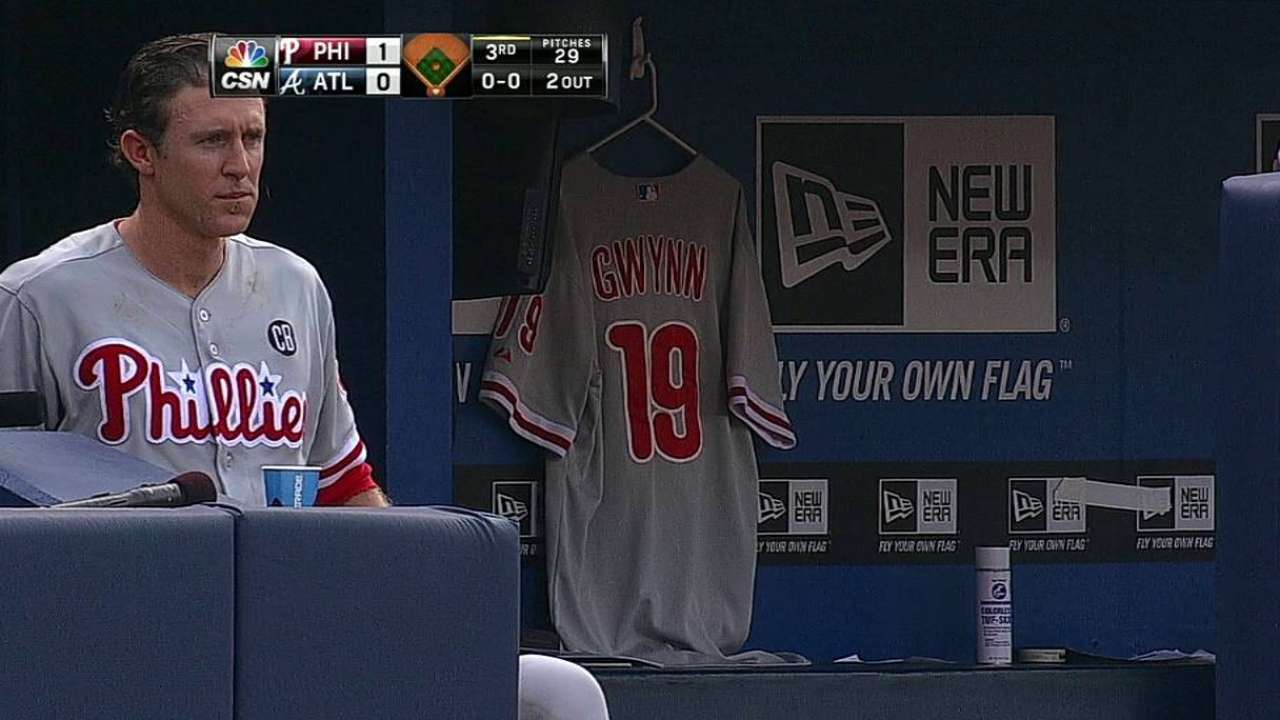 ST. LOUIS -- The Phillies expect to welcome Tony Gwynn Jr. back early next week, manager Ryne Sandberg said Friday.
Gwynn Jr. was placed on the bereavement list Monday as he mourns the death of his father, Tony Gwynn Sr., who passed away on Monday at 54.
The Phillies have hung Gwynn Jr.'s jersey in their dugout and Sandberg said he has seen the team come together this week.
"In a lot of ways, the guys have rallied around that," Sandberg said. "The players wanted to have the jersey hanging up in the dugout. I think the guys rallied around Tony being gone."
The Padres have announced plans to hold a memorial tribute to Gywnn Thursday at Petco Park in San Diego.
Sandberg said Gwynn Jr. could join the team Sunday or Monday and be available to play as soon as Tuesday.
Alex Halsted is an associate reporter for MLB.com. This story was not subject to the approval of Major League Baseball or its clubs.