Brignac sprains ankle on play at first, goes on DL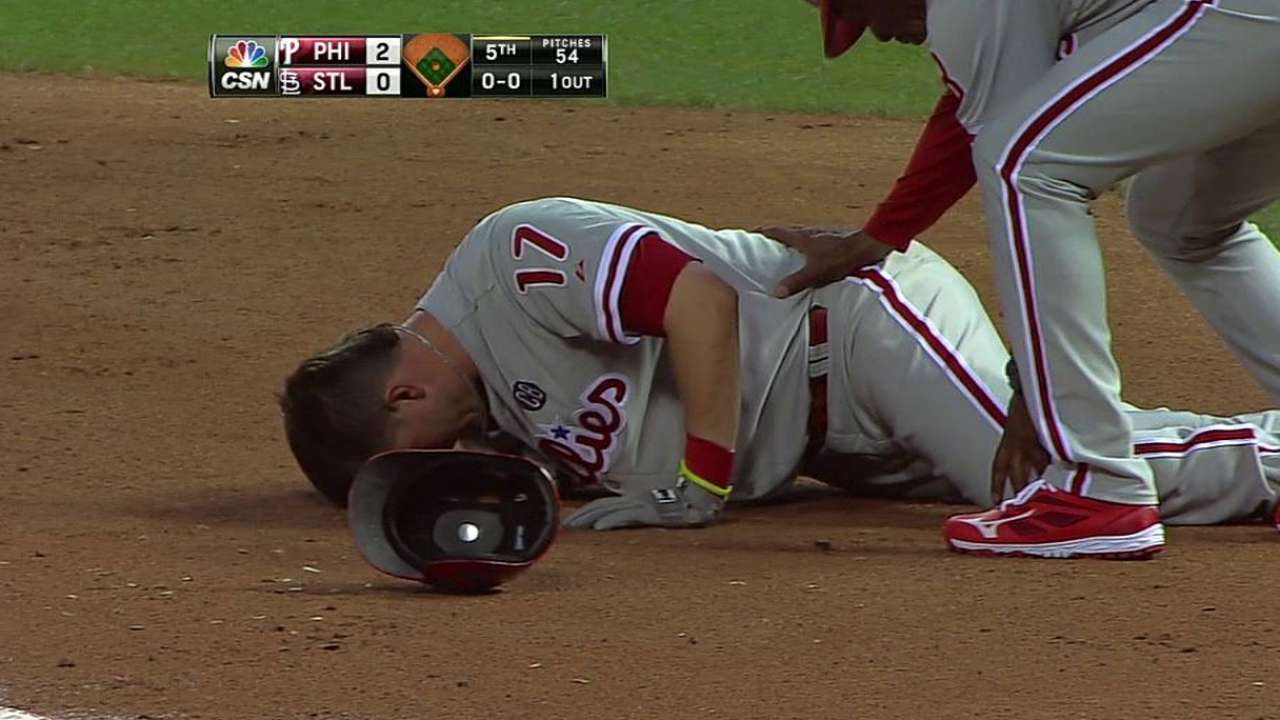 ST. LOUIS -- Reid Brignac writhed in pain on the infield dirt beyond first base, grabbing his left ankle and fearing the worst as it went numb in the fifth inning Thursday.
But X-rays on Brignac's ankle came back negative and the third baseman was diagnosed with a high ankle sprain, and he was placed on the 15-day disabled list on Friday. Third baseman Cody Asche was activated from the disabled list.
Brignac's leadoff screamer down the first-base line was stopped by Cardinals first baseman Matt Adams on a diving play and he raced pitcher Shelby Miller to the bag.
There, Brignac contorted his ankle when he and Miller reached the base at the same time and both slid feet-first. Brignac was out.
"Not as bad as the play looked when it first happened with the collision and a couple of ankles possibly spraining down there," Phillies manager Ryne Sandberg said. "It had a chance to be really ugly for two different guys."
"I just kind of reacted," Brignac said. "He started to slide and I just slid too for whatever reason, just trying to get to the bag before he did. Unfortunately my ankle got caught on the bag as my body flew over."
"I don't think I would have beaten him if I didn't slide," Miller added. "I don't think I caused the play; I think he hit the bag wrong. But hopefully he's OK and is back out there tomorrow."
The Phillies replaced Brignac in the field in the bottom of the fifth with Cesar Hernandez.
Alex Halsted is an associate reporter for MLB.com. This story was not subject to the approval of Major League Baseball or its clubs.