Nieves sits out, Rupp called up for reinforcement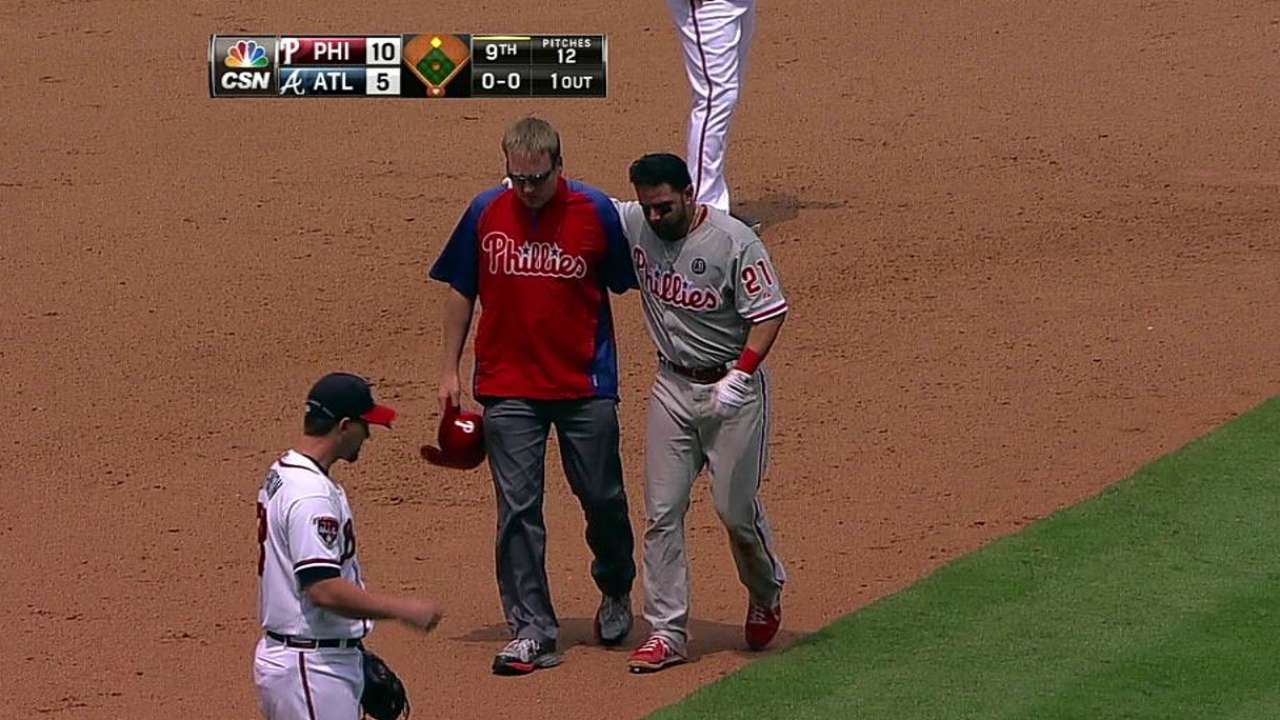 ST. LOUIS -- Phillies backup catcher Wil Nieves was feeling better Thursday, one day after he felt a pop in his right quadriceps while running to second base on a one-out double in the ninth inning of a 10-5 win over Atlanta.
That didn't keep the team from calling in a reinforcement to St. Louis. The Phillies on Thursday recalled catcher Cameron Rupp from Triple-A Lehigh Valley, optioning outfielder Aaron Altherr to Double-A Reading to make room on the roster.
Rupp, ranked as the Phillies' No. 18 prospect, was hitting .167 with Lehigh Valley. In four games with the Phillies last season the 25-year-old catcher hit .308 (4-for-13).
"It's always fun to be back here," Rupp said. "It's been an exciting last 12 hours or so."
Rupp will provide depth behind Nieves, who said Wednesday in Atlanta that he hoped to the avoid a trip to the disabled list. Nieves, who has hit .259 in 14 games this season, appears to be on track to meet that goal.
"Wil's feeling very good, so it seems like it was a cramp that he had," Phillies manager Ryne Sandberg said. "He got really good fluids today and he's feeling much better."
The Phillies will need to make room on the roster Friday to activate third baseman Cody Asche from the disabled list. Asche is already with the team in St. Louis.
Alex Halsted is an associate reporter for MLB.com. This story was not subject to the approval of Major League Baseball or its clubs.