As Phils prep power arm, Diekman hits 100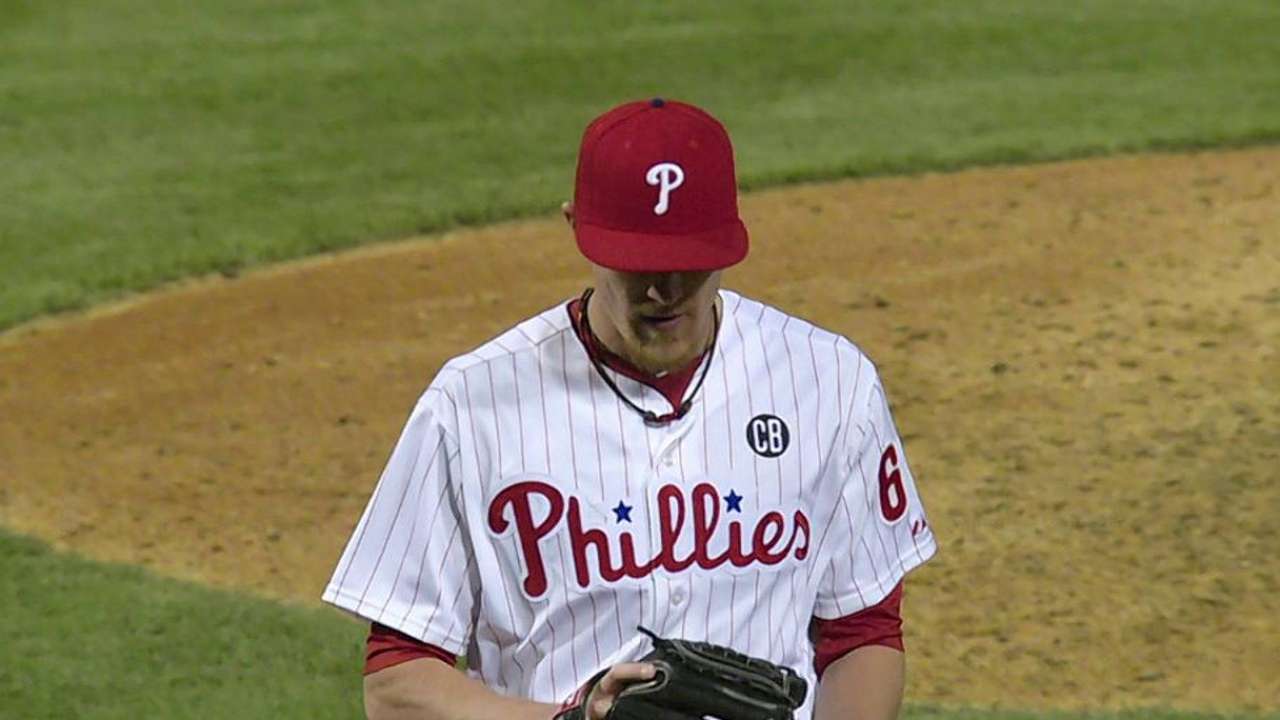 PHILADELPHIA -- Ken Giles joined the Phillies on Sunday, but Ryne Sandberg had yet to find him a spot to pitch.
Fans have been waiting to see Giles' 100-mph fastball light up the scoreboard. But as they waited, Phillies left-hander Jake Diekman hit the mark with a pitch in Tuesday's 5-2 victory over the Padres at Citizens Bank Park.
Diekman hit 100 mph on an 0-2 fastball to Everth Cabrera in the eighth inning. According to Pitch f/x data, the pitch actually clocked at 99.9 mph, but what is 0.1 mph at that speed? Giles frequently hits 100 mph, which gives the Phillies a hard-throwing right-hander and a hard-throwing left-hander in the bullpen.
"He hits it all the time," said Diekman, who hit 99.2 mph with a pitch last season. "If I never hit it again, that's perfectly fine. He sits at 100. That's crazy. It's sexy, yeah -- 'You hit 100' -- but it's more about people getting out."
That mindset is why Sandberg does not expect Diekman to hit 100 mph with every pitch.
"He had a number of days of rest; he was at full strength and strong, anxious to get in there," Sandberg said. "All of that combined. He was still in the same motion, fluid, it was nice and easy. But he's typically from 96-98. The jump up was maybe from the rest that he got. But he was still nice and fluid, nice and easy."
Todd Zolecki is a reporter for MLB.com. This story was not subject to the approval of Major League Baseball or its clubs.