Adams relieved with clean MRI on right shoulder
Right-hander will receive cortisone injection, will not require surgery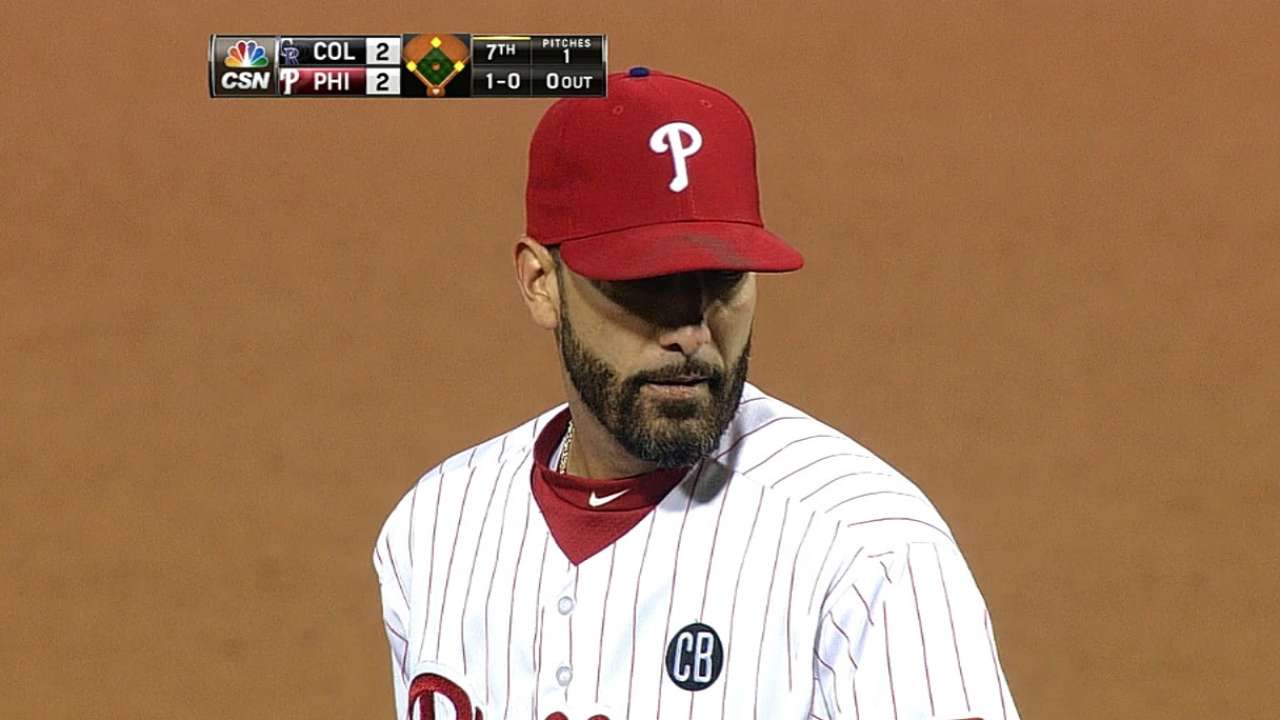 PHILADELPHIA -- Mike Adams expected the worst.
So it was understandable that the 35-year old setup man appeared in very positive spirits on Tuesday afternoon. Adams had an MRI on his right shoulder that came up negative and while he'll be sidelined for up to 10 days, it's better than the alternative.
"The worst would have been the rotator cuff was torn up again," said Adams, who is on the 15-day disabled list. "I don't have much of that left so any kind of tear is bad news."
Instead of surgery, Adams will receive a cortisone injection at some point later this week to hopefully strengthen a frayed labrum. From there, Adams -- who has a 2.12 ERA -- will be sidelined until near the end of June.
"To get those results back, I'm optimistic again," Adams said. "It will be at least 10 days before I pick up the ball. That's not in stone or anything, but around that time. We'll do the injection in the next few days, let it calm down, and then strengthen it back up."
Michael Radano is a contributor to MLB.com. This story was not subject to the approval of Major League Baseball or its clubs.