Ruf hurt, leaving organization thin at outfield depth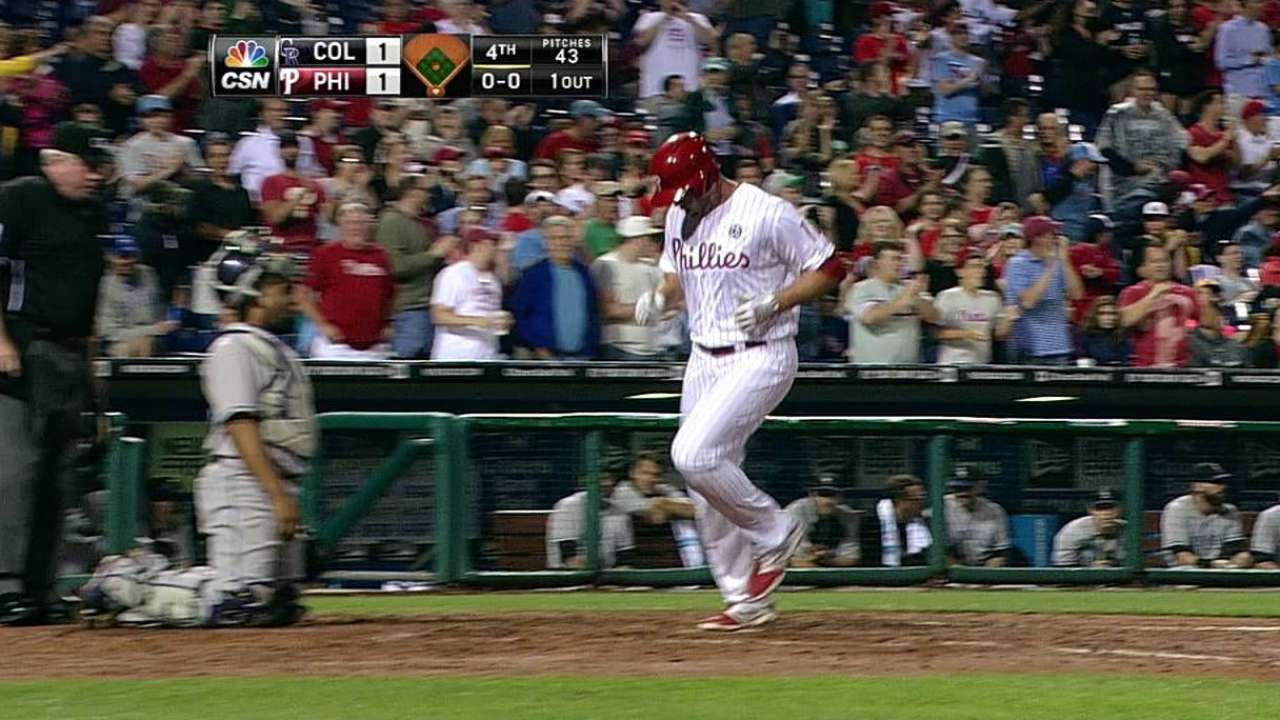 WASHINGTON -- The Phillies already lacked outfield depth in their system, and then they suffered another blow Tuesday when Triple-A outfielder Darin Ruf sprained his left wrist and bruised his right knee when he hit a concrete wall at Coca-Cola Park in Allentown, Pa.
The knee injury required stitches and Ruf has been placed on the disabled list. It is unclear how much time he might miss, but should the Phillies lose an outfielder in the big leagues, there aren't many options to replace him.
"The timing wasn't ideal at all because, hopefully, Ruf was on his way to coming back after some at-bats down there," Phillies manager Ryne Sandberg said. "That's a tough break for everybody."
The Phillies have four Minor League outfielders on the 40-man roster in Aaron Altherr, Zach Collier, Kelly Dugan and Tyson Gillies, but they either are not performing or healthy or both. Lehigh Valley also has Leandro Castro, Cameron Perkins and Steve Susdorf on its roster.
They just promoted Perkins, who is one of their better prospects.
Todd Zolecki is a reporter for MLB.com. This story was not subject to the approval of Major League Baseball or its clubs.