Aumont optioned to Triple-A; Martin recalled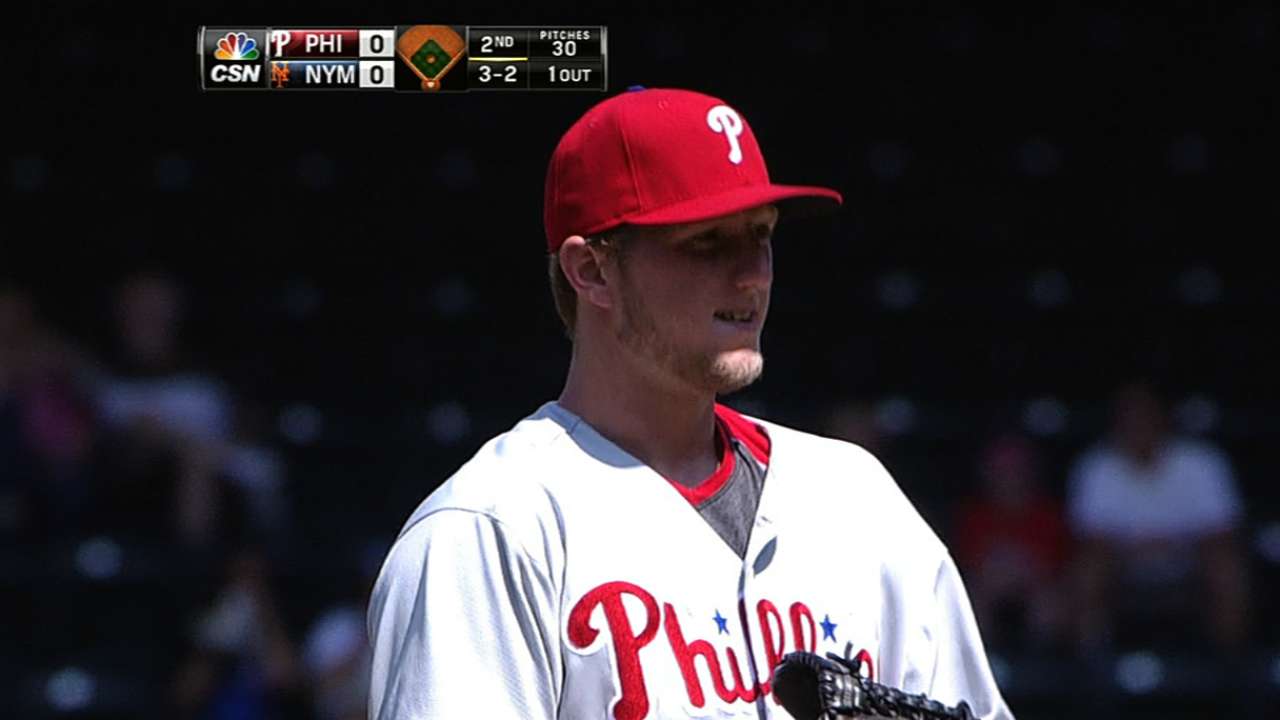 WASHINGTON -- After a pair of shaky performances this week, the Phillies optioned right-hander Phillippe Aumont to Triple-A Lehigh Valley on Tuesday.
The club recalled right-hander Ethan Martin to take his place.
"He can give us some help right now," Phillies manager Ryne Sandberg said. "He's just an added arm, and we're sticking with four guys on the bench. He was the next guy in line to get us through these days and help our bullpen."
The Phils had just promoted Aumont on Sunday morning after a couple of extra-inning games against the Mets left them shorthanded in the bullpen. But Aumont allowed four runs -- including two home runs -- with two walks and three strikeouts in 1 2/3 innings. He took the loss Sunday and allowed a grand slam Monday.
Martin had a 1.69 ERA in eight appearances for Lehigh Valley. He started the season on the disabled list with a right shoulder injury. His velocity isn't where it once was, but the Phillies hope he can pitch effectively.
Triple-A right-hander Ken Giles was not in the conversation Sunday when the Phillies called up Aumont and left-hander Cesar Jimenez, but Sandberg said his name came up before Martin's promotion. Giles, who hits 100 mph with his fastball, has eight strikeouts and seven walks in 12 2/3 innings in Triple-A, compared with 29 strikeouts and five walks in 15 innings in Double-A.
"Giles is coming along fine," Sandberg said. "He's coming along. He's not in uniform today, but he's progressing."
Todd Zolecki is a reporter for MLB.com. This story was not subject to the approval of Major League Baseball or its clubs.