Hernandez debuts at third, Ruf starts in left field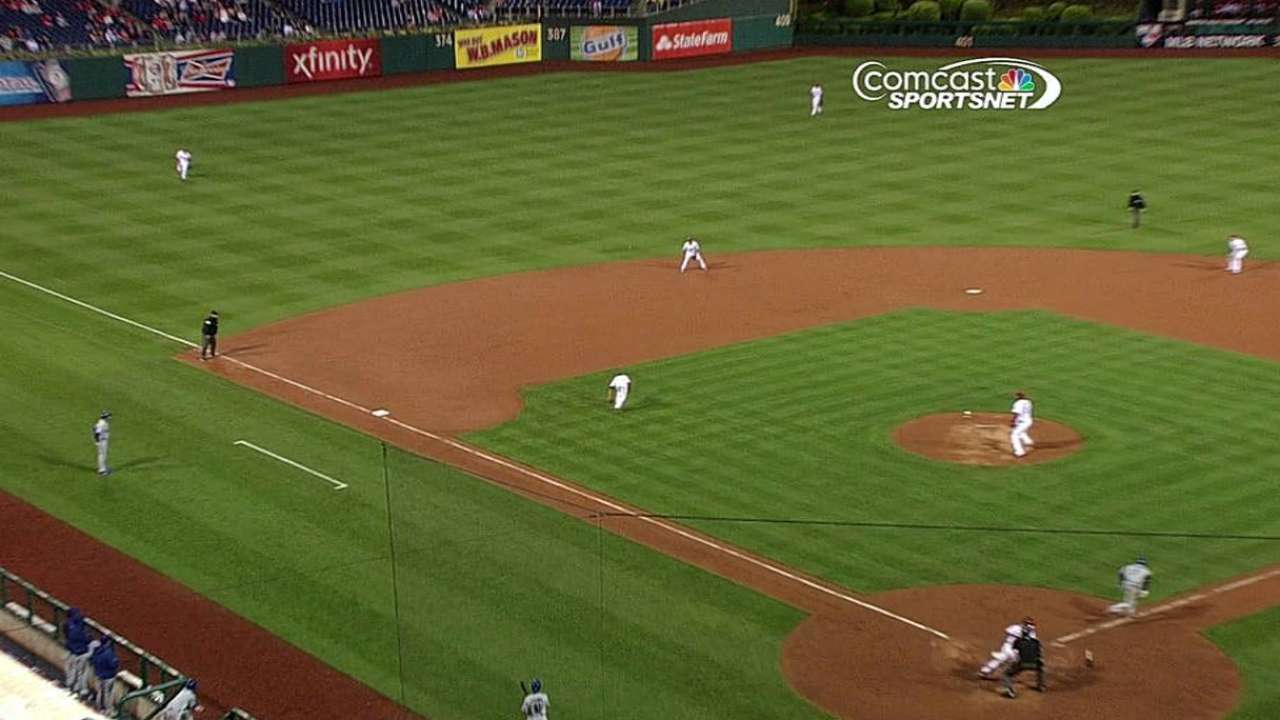 PHILADELPHIA -- Cesar Hernandez made his first start at third base in the Majors on Friday, while left fielder Darin Ruf started his first game of the season as Phillies manager Ryne Sandberg stacked the lineup with right-handed hitters against Dodgers left-hander Clayton Kershaw.
The Phillies started experimenting with Hernandez at third base in Spring Training. He primarily played third with Double-A Reading before being called up on May 13, but he was charged with eight errors in 18 games. Still, Sandberg said he was "confident" with Hernandez's defense at the hot corner.
"Plus, I want to see him there," Sandberg said. "It'll be good for him to get time out there, also his ability with the right-handed bat could play big tonight in the game. I'm anxious to see him over there."
While Hernandez is unlikely to challenge Cody Asche for the starting role at third, Ruf could see more time in left field moving forward if Domonic Brown continues to struggle offensively.
Ruf was competing for a job on the bench in Spring Training before being sidelined with a strained left oblique. He was activated from the disabled list on Wednesday. Sandberg said Ruf's role would mainly be as a pinch-hitter or a spot starter against left-handers. But the manager did not rule out going to a platoon situation in left field.
"I think anything is possible," Sandberg said. "Like I said, he has the ability to hit the ball out of the ballpark, he has the ability to drive the ball from the right side, and that could be a good complement to the team. Seeing where he is with his at-bats leading up until now, he came up here in a need situation, so we're going to take a look at him tonight and evaluate him, and see where he's at right now."
Todd Zolecki is a reporter for MLB.com. Austin Laymance is a reporter for MLB.com. Follow him on Twitter at @jalaymance. This story was not subject to the approval of Major League Baseball or its clubs.