Rollins ties Ashburn on Phillies' all-time hits list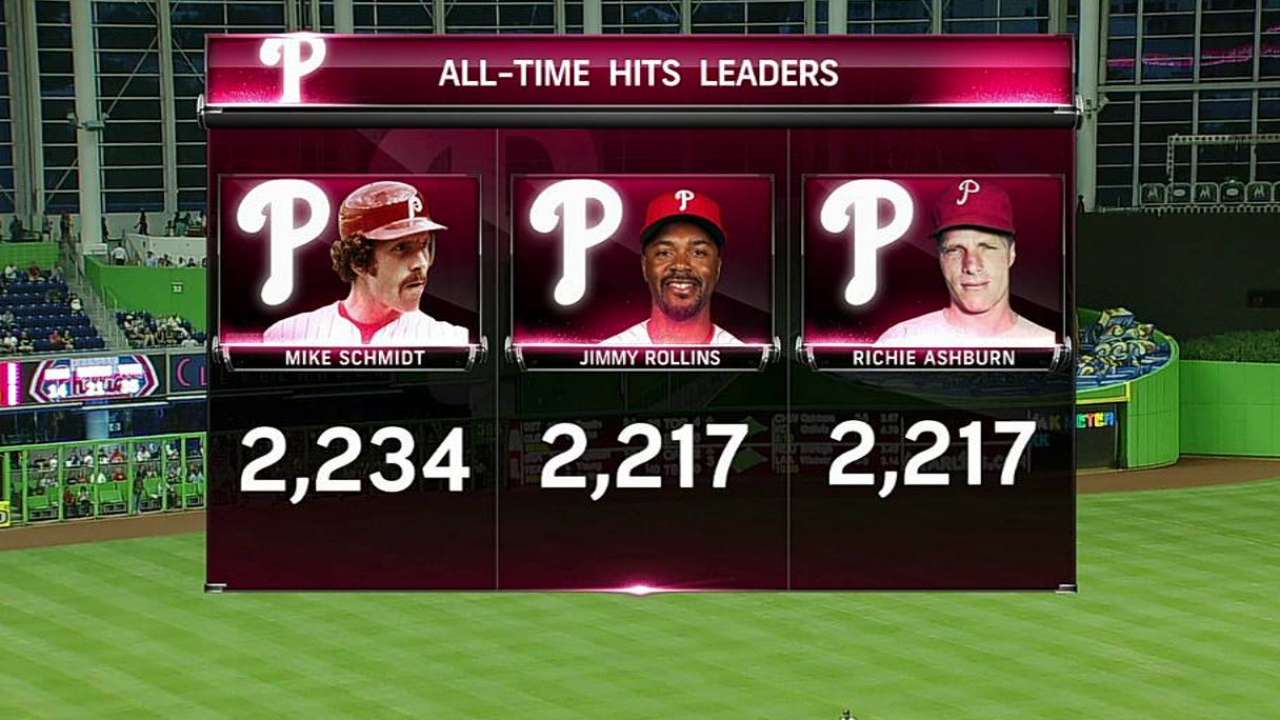 MIAMI -- Jimmy Rollins said Sunday his pursuit of the franchise's all-time hits record isn't going fast enough.
But he seems to be on a pretty good pace. Just a few days after he passed Ed Delahanty for sole possession of third place on the Phillies' hit list, he picked up two hits Wednesday at Marlins Park to tie Richie Ashburn for second place with 2,217 hits. The hit that tied "Whitey" came on a single to right field in the fifth inning.
Rollins needs just 17 more hits to tie Mike Schmidt's mark of 2,234 hits.
Todd Zolecki is a reporter for MLB.com. This story was not subject to the approval of Major League Baseball or its clubs.