Defense earns Gwynn another start at center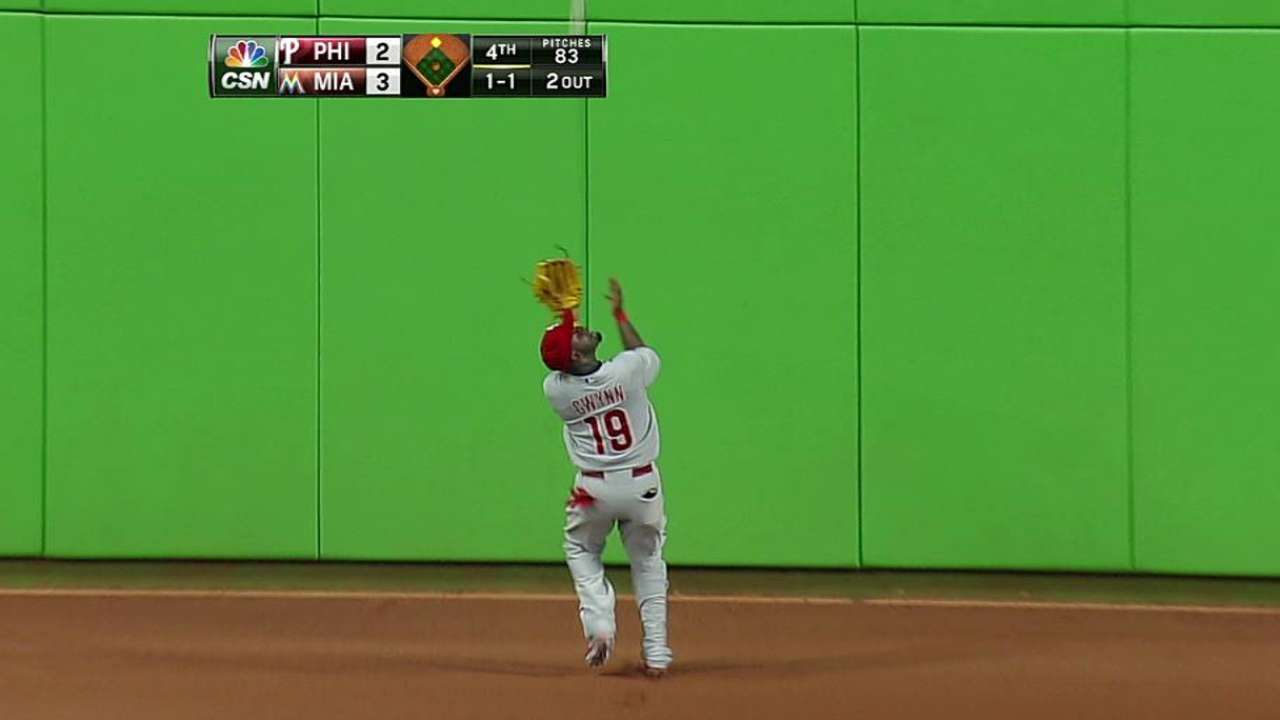 MIAMI -- Tony Gwynn Jr. earned himself another start in center field after making a nice catch in the fourth inning Tuesday.
"It was a lineup that won," manager Ryne Sandberg said. "He made some good defensive plays."
Ben Revere has not appeared in a game since May 14. He missed games Friday and Saturday because of a stomach virus, but was available Sunday and Tuesday. Revere is hitting .268 with a .581 OPS in 36 games. Gwynn is hitting .180 with a .509 OPS, but Sandberg seems enamored with Gwynn's defense.
"Rate him high on the defense," Sandberg said. "He seems to position himself very well. He seems to be at the right place. He does have a good arm. He runs to his spots. He has good instincts in center field."
Todd Zolecki is a reporter for MLB.com. This story was not subject to the approval of Major League Baseball or its clubs.