Hamels looks to solve career woes vs. Mets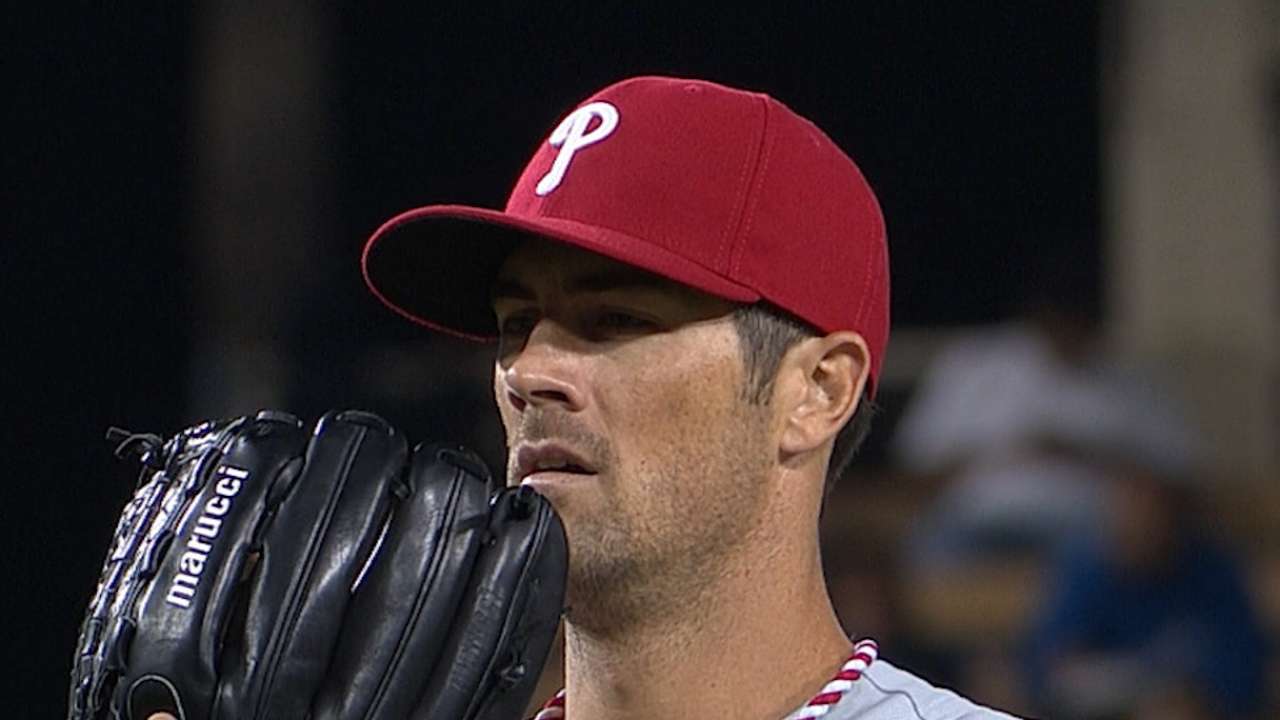 NEW YORK -- Cole Hamels will try to do something Sunday that has always been a challenge for him in his career: beating the Mets.
Since his career began in 2006, Hamels is 7-14 against the Mets, which is his worst record against any National League team. His 4.65 ERA against the Mets is his highest among NL teams.
When manager Ryne Sandberg was asked about Hamels' struggles with the Mets, he didn't exactly have a reason as to why it has happened.
"You think the lineups would have changed year to year a little bit," Sandberg said. "It's also a game of things evening out, so you never know."
When Hamels last faced the Mets on April 29, he surrendered six runs on eight hits in 4 2/3 innings. He also issued five walks in a 6-1 Phillies loss.
If Hamels does beat the Mets on Sunday, he will achieve a milestone. He is one win away from his 100th career victory. His last win came over the Washington Nationals on Sept. 14.
Nate Taylor is a contributor to MLB.com. This story was not subject to the approval of Major League Baseball or its clubs.