Papelbon interacts with fans at MLB Fan Cave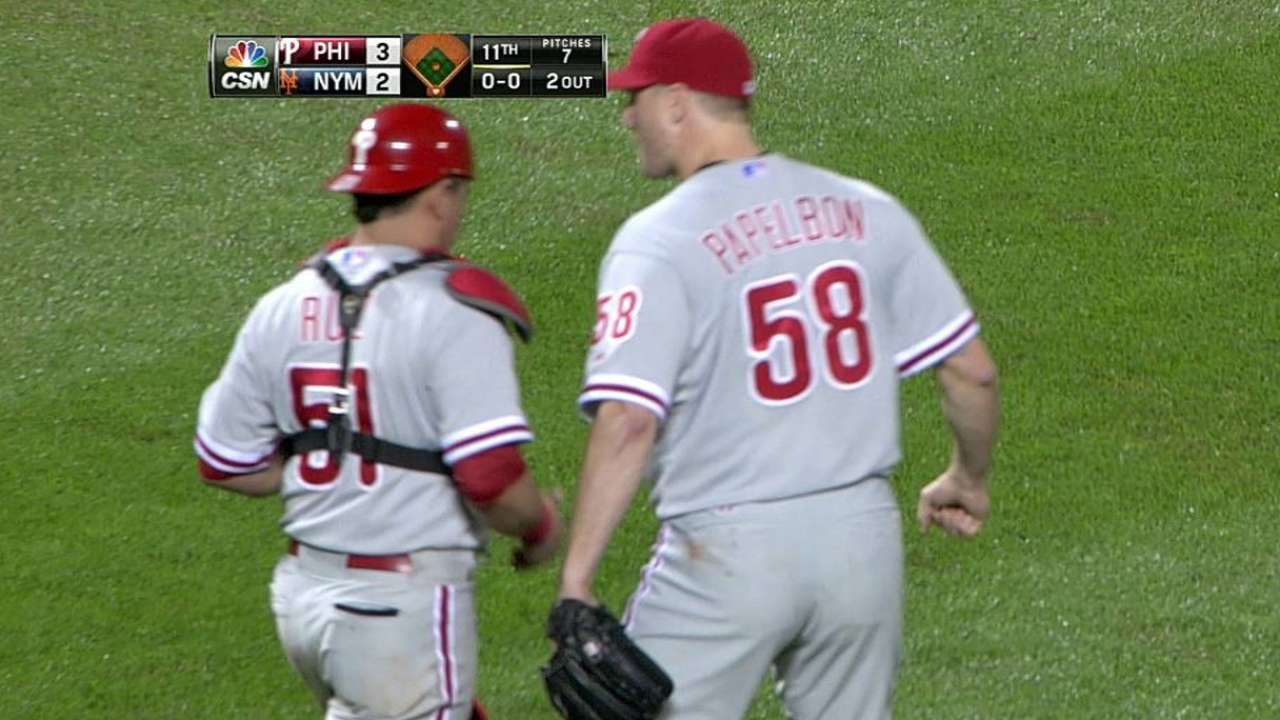 NEW YORK -- Closer Jonathan Papelbon made his first visit to the MLB Fan Cave in Greenwich Village before Saturday's game. Papelbon did a number of activities at the Fan Cave, from talking with fans to doing promotional work to even sharing a few pitching lessons.
Papelbon was still eager to visit the Fan Cave after the Phillies' game against the Mets on Friday night took more than four hours.
"Long games make the season longer, but it was fine," he said. "It was nice to meet some people there. It was a lot of fun."
Papelbon said the best part of his experience was asking fans who were around the Fan Cave if they could take a baseball and throw a strike from a distance to hit bottles. He eventually participated in the game for a few minutes, too.
Papelbon has been strong for the Phillies this season. He has pitched 13 scoreless innings and converted his 10th consecutive save opportunity in Friday's 3-2 win over the Mets in 11 innings.
"Any time you're a closer and you get the opportunity to get the team back on track, it's definitely a good thing," he said.
Nate Taylor is a contributor to MLB.com. This story was not subject to the approval of Major League Baseball or its clubs.