Sandberg pleased with Phils' response after meeting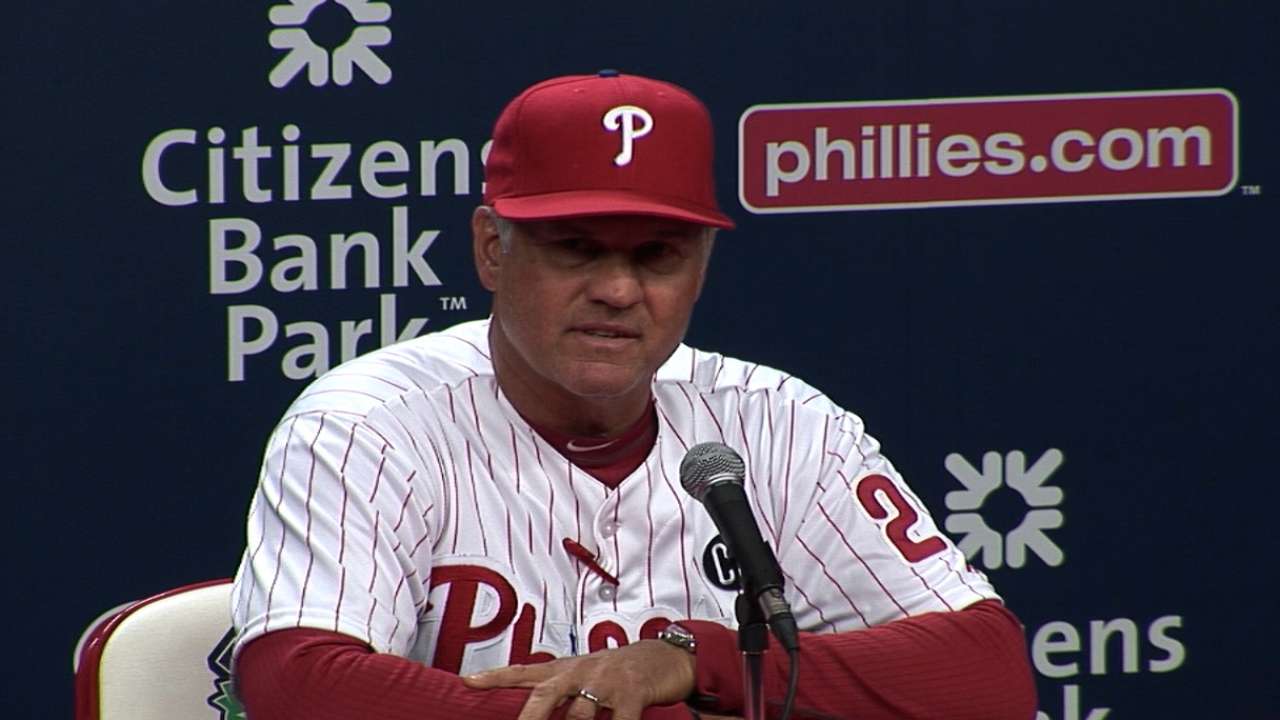 NEW YORK -- Before the Phillies' 3-2 win over the Mets in 11 innings on Friday night, manager Ryne Sandberg gathered his team in the clubhouse. Sandberg initiated the team meeting, the first one this season, to give his players a message that they needed to display better fundamentals and play with more urgency.
A day later, Sandberg said he was pleased with how his team responded.
"It was received very well," he said. "You start a new series and get it going in another direction."
When Sandberg was done speaking, the players spent a few minutes discussing their struggles among themselves. Sandberg said he does not plan on calling many team meetings in a 162-game season.
But he had his reasons before Friday's game: The Phillies entered the contest in last place in the National League East after they were swept by the Blue Jays, who scored 31 runs in a four-game series.
Sandberg hopes his team makes smarter decisions on the field and takes advantage of scoring opportunities. The Phillies were fortunate to win Friday's game despite leaving 17 runners on base. Yet for now, Sandberg said he felt he made the right decision to call the meeting.
"You do it only when you have to get their attention," he said. "Short and sweet, to the point I believe. To gather the guys when necessary, that's something that's important to me, to get everybody to at least know what I'm thinking and get everyone on the same page."
Nate Taylor is a contributor to MLB.com. This story was not subject to the approval of Major League Baseball or its clubs.