Brown still looking to recapture power at plate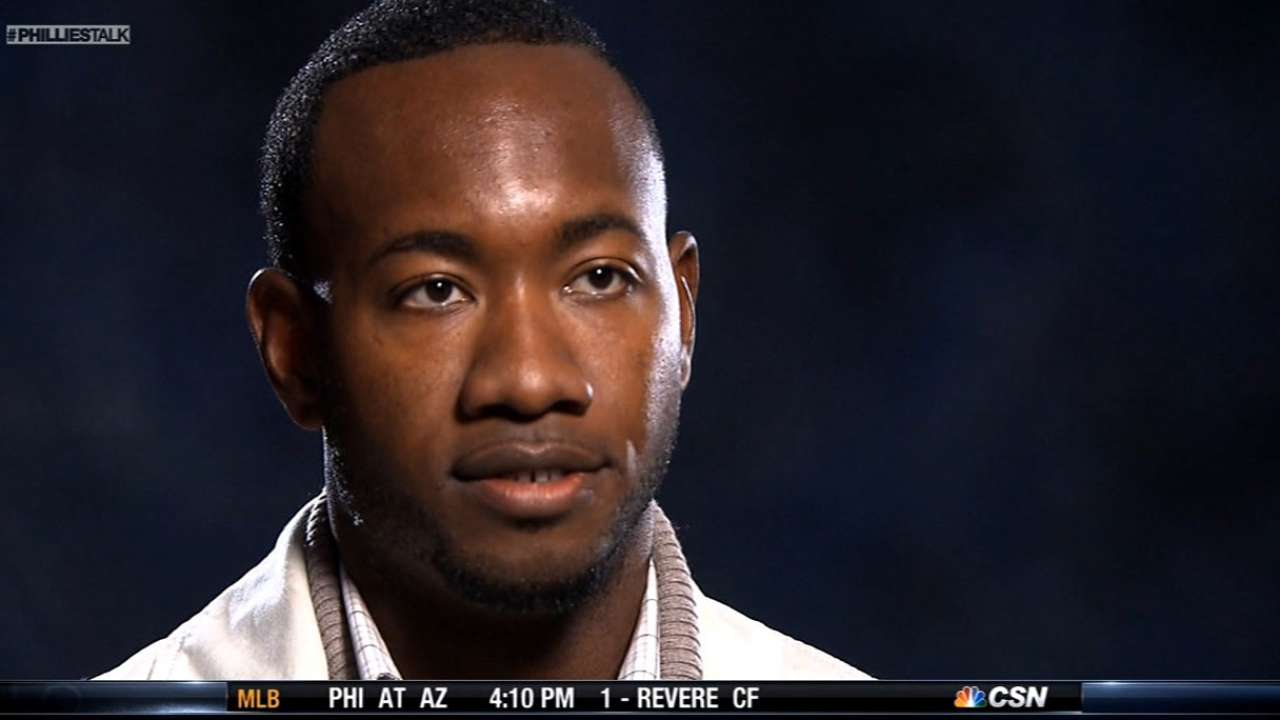 PHILADELPHIA -- Phillies outfielder Domonic Brown has seen his power numbers dwindle ever since he put together a stellar first half in 2013, when he hit 23 home runs and made the All-Star team. Brown hit four homers in the second half last year and entered Saturday's game against the Nationals with one homer in his last 212 plate appearances dating back to last August.
Opposing pitchers took notice of Brown's power surge last year and have since changed their approach. Brown is seeing more pitches on the outer half of the plate, which has resulted in fewer opportunities to pull an inside pitch for a home run. He's also seeing more changeups and fewer fastballs.
"When you have a first half of the season like he did last year, then it becomes a game of adjustments," Phillies manager Ryne Sandberg said. "Pitchers make adjustments and hitters need to make adjustments. But he's not one to take a pitch on the outside corner and pull it to the power side. So that's why it's important for hitters to utilize the whole field and take what the pitcher gives. You have to work as a hitter to make the pitchers come back to you."
Brown seemed content for much of April to take those outside pitches and go to the opposite field. He hit .304 over his first 13 games. Brown hit his only homer of the season on April 14 and his average has since dropped to .242, with Brown 0-for-12 in his last three games entering Saturday.
"Up until just a few games ago, he was doing a nice job just going to left field and getting base hits and taking the outside pitch and going with it," Sandberg said. "I don't know if he's forcing to go to the pull side right now, or what."
Sandberg doesn't want Brown to fall into the trap of trying to go deep.
"I hope not, because that's what he could fall into, forcing," Sandberg said. "We don't talk about home runs. Home runs just happen when the pitchers come to you and you get your pitch and you don't miss it. For him to utilize the whole field and force the pitchers to come back to him with pitches that he can pull for extra-base hits, that's something that hitters need to do to bring the pitchers back to them."
Todd Zolecki is a reporter for MLB.com. Austin Laymance is a reporter for MLB.com. Follow him on Twitter at @jalaymance. This story was not subject to the approval of Major League Baseball or its clubs.